Winter Tip Heating – January
At Sanders & Johnson we want to provide you excellent service and a few tips to help your home be energy efficient.  This winter try some of these great ideas:
Find your leaks – that means your air leaks through windows and piping.
Scope out your house for plumbing areas where the wall was cut out for pipes.  Do you feel a draft?  Check your chimneys and wall space to see if there are gaps between the wall and the structure.
Check for leaks or drafts coming in from your attic.  Do you have an attic fan or recessed lighting?  Yes, even recessed lights can create a draft into the house.
Your attic can be a big issue when trying to maintain a consistent air temperature in the house.  If your attic is not properly insulated.
Run to the closest hardware store and pick up some weatherproof stripping tape to seal the air leaks you find around doors or windows.

Take it one step further and apply plastic around old drafty windows and unused doors.

You can also you a tube of caulking around areas that are problem leaks if it isn't to unsightly in your house.  (Hint paint it to match your walls or structure)
Your fireplace is all decked out from the holidays but is it energy efficient and pretty?  Here is the way to keep the home fires burning without a chill.
First, if you don't use your fireplace, except for decoration – just seal the chimney flue. That will eliminate any drafts.

You can also install a tempered glass door.

Turn it into a heat-air exchange unit that will bring and blow warm air back to your living room or family instead of colder air.

When in use be sure to open the dampers in the bottom of your fireplace firebox, if you have this.

Yearly have your fireplace inspected for a few dollars.  Typically, a technician that works on them will fix any issues that may cause drafts.

Yes, caulking around the fireplace hearth will help from the construction under and around your fireplace.  Occasionally this will need to be re-caulked over time as part of your maintenance depending on your fireplace structure.

Seals – each fireplace will have a flue damper, make sure the seals are good and you have a tight fit.
Extra tip for overall efficiency:  Holiday Lighting
Change out those old lights you've been using since 1990 and become more energy efficient with the new LED holiday light strings
Of course, one of the EASIEST and best ways to be energy efficient is to maintain your own home heating system with a call to Sanders & Johnson.
Call in advance of the cold weather to schedule your yearly maintenance.

Don't forget to replace those filters once a month or as needed.  Call us about your furnace and your boilers.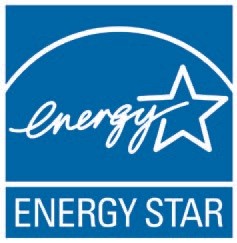 Always look for the ENERGY STAR® certified logo.
Call us about our High Efficiency Heating and Cooling Systems from Bryant!