Fujitsu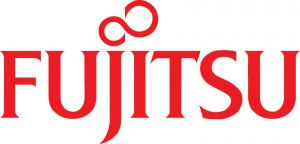 When most people think of Fujitsu they tend to think of cameras. Fujitsu isn't generally the first company that comes to mind when you're thinking about an air conditioner. When it comes to ductless air conditioning though, they are simply the best around. As a company that has been making electronics since 1936 they've learned what works, and what doesn't. You can trust their expertise in supplying a superior mini split or ductless air conditioning system. At Sanders & Johnson we've been provided installation and repair of ductless air conditioning systems since 1977. So when you're looking for a Fujitsu mini split in Denver, CO look no further than Sanders & Johnson, Inc. Heating and Air Conditioning. We'll always provide you with honest work for honest prices. Give us a call today at 720-594-2764 for your free estimate on equipment installation.
Why a Fujitsu mini split system?
Efficiency — Traditional cooling systems with duct work actually loose a lot of their cool air while traveling through the ductwork. With the Fujitsu ductless air conditioning and heat pump system you do not waste your energy i.e. money cooling the air you're never going to use.
Targeted cooling — With the Fujitsu halcyon ductless cooling system, you can place the blower anywhere you want it. Compare this to a traditional air conditioner where your vents are pretty much stuck where they're built. Do you want to feel that icy cold air as soon as you walk in during the summer? Why no place your blower directly over the door so anytime you or your guest come in they'll immediately feel that cool burst.
No yelling — Conventional window units are incredibly noisy and it can seem like you have to yell over them to be heard. With the Fujitsu mini split system all of those obnoxious parts of the system are outside so you can finally get some peace and quiet.
Old house? — Having an older house can be great, your home has character and personality to it. Unfortunately many homes were built before the advent of air conditioning, meaning they simply don't have the required ductwork to support a traditional cooling system. With a ductless system, you can still enjoy all the benefits of conventional air conditioning, even if you don't have the space to install expensive ductwork.
Why Sanders & Johnson?
At Sanders & Johnson, Inc. Heating and Air Conditioning we've been providing honest work for honest prices since 1977. As you're hometown heating and cooling professionals we always value our customers and will never try to pressure you into something you don't want or don't need. So when you're looking for a Fujitsu mini split in Denver, CO, call the experts of Sanders & Johnson today 720-594-2764.
Call 720-594-2764 to schedule an appointment with one of our heating and cooling technicians near you!