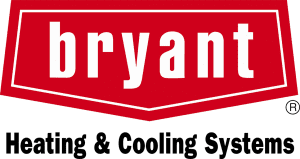 More than a century ago, Charles Bryant founded an HVAC company rooted in earning the trust of his customers across the country. Specifically focused on meeting their indoor comfort needs, Bryant remains one of the most trusted names in heating, ventilation, and cooling today, especially when it comes to all things quality, durability, and reliability.
Bryant's wide-range family of hard-working products includes everything from furnaces to air conditioners, and we at Sanders and Johnson are proud to install them all. In fact, we won an award for doing so. Keep reading to learn more about why we consider all Bryant products to be the top choice for homeowners and why we're the best company to install them in the Denver area near you.
Why Bryant?
Value for homeowners remains a driving force behind Bryant designs and technology, which is why we at Sanders & Johnson consider Bryant products to be your premium choice. From the development of the 80% efficiency boiler to adapting to the ever-changing market by offering smart technology and more, Bryant has a history of being committed to providing a wide range of products that not only meet homeowners' diverse needs, but also exceed their expectations.
For over a century, Bryant has been developing and delivering reliable products, 100% run-tested before leaving the factory, to be installed right, by our qualified, experienced Sanders & Johnson technicians who are completely dedicated to your customer satisfaction.
We at Sanders & Johnson work hard to match Bryant's attention to detail, going above and beyond to bring you the customized home comfort solutions you deserve.
Why Sanders & Johnson?
Seeing that only 1% of all Bryant dealers meet the requirements to be listed as a Factory Authorized Dealer (FAD), we are proud to have not only been named on this list, but also given recognition for going above and beyond other dealers in our region, which spans the western third of the continent, including western Canada and the western United States from the Rockies to the Pacific coast.
Bryant FADs are scored on a set of metrics each year. Those metrics are intended to measure growth and the quality of management related to processes and capabilities for enabling growth. If a FAD dealer scores above a certain threshold that dealer automatically wins the Circle of Champions award. Sanders & Johnson scored above the threshold for 2020, meaning we won the Circle of Champions.
What's more, the dealer with the highest score in their tier and in their region wins the Medal of Excellence award. Sanders and Johnson is proud to have won the Medal of Excellence, outscoring all other tier #2 dealers in our region.
Here at Sanders & Johnson, Inc. Heating and Air Conditioning, we have been providing the Denver area with exceptional service for 40+ years. In other words, we'll never talk you into services that you don't want or need. So when you're looking to install a Bryant product in Denver, CO you know you can trust your hometown experts.
Call 720-594-2764 to schedule an appointment with one of our heating and cooling technicians near you!