How do you choose the right HVAC system for your home? What's the difference between an air conditioner and a heat pump, and how do I know which system I need? If you're shopping for a new HVAC system, air conditioner, or furnace, then chances are you've probably asked yourself (or Google) those very questions. But Denver customers who choose Ruud's products and Sanders & Johnson's installation team know they're not only buying from the experts, but also letting the experts install their new Ruud products. Ruud's HVAC system selection guides below offer a great starting point for choosing the best HVAC system for your home, and once you're ready to install, our team at Sanders & Johnson has got you covered.
Why Ruud?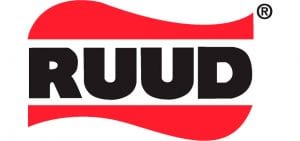 The quality of a unit matters to a consumer and this fact, for other companies, is often reflected in the price. In contrast to most other companies, Ruud not only offers quality but also affordability. In fact, Ruud air conditioners are among the most affordable ACs in the HVAC market.
Ruud is also the only manufacturer who offers a complete product line of tankless, solar, and conventional water heaters. Ruud even offers Preferred and Universal parts for all of our products.
Ruud tankless water heaters are quality driven with the customer in mind. Their tankless products have exclusive features for reliable "worry-free" operation, making them a trusted brand since 1897. Ruud proudly offers high quality water heating products and reliable customer service for your lifestyle and peace of mind. We at Sanders & Johnson will be here when you need us to install or replace your new Ruud product.
Why Sanders & Johnson?
At Sanders & Johnson, Inc. Heating and Air Conditioning we have been providing the Denver area with quality service since 1977. We value each and everyone of our customers and know that without you we wouldn't be able to do what we do. Here at Sanders & Johnson we will never try to pressure you into expensive equipment or work that you don't need and don't want. When you're looking for Ruud heating and air conditioning products in Denver, CO, call us at 303-422-6606.
Call 303-422-6606 to schedule an appointment with one of our heating and cooling technicians near you!