Thermostat Installation in Denver, CO
Your Guide for Transitioning to an Energy-Saving Smart Thermostat
Questions About Thermostat Installation From Denver Area Residents
What are the signs of a malfunctioning smart thermostat?
Signs of a thermostat needing attention can vary. Keep an eye out for constant temperature fluctuations, an unresponsive device, or increased energy bills. These signs indicate a potential system emergency that should be addressed. Switching to a smart thermostat could be a fantastic, more functional and energy-saving option!
How often should I get my thermostat maintained?
No matter what model you have, either a smart thermostat or programmable thermostat, it should be checked at least once a year as part of your HVAC tune-up. This can help prevent system emergencies and save you money by catching potential issues before they escalate.
How long does a thermostat installation take?
In most cases, a smart or programmable thermostat installation in Denver can be completed in just a few hours, including wiring or rewiring. Sanders & Johnson aims to make this process as quick as possible, ensuring your home's temperature control is back up and running without delay.
Can I install a smart thermostat myself?
We strongly recommend professional smart thermostat installation. This ensures proper wiring and setup, allowing you to maximize the device's energy-saving potential. Plus, we'll help you handle the thermostat recycling of your old device.
Do thermostat professionals offer emergency appointments?
Absolutely! We understand that system emergencies can happen on rare occasions! In any case, whenever you call Sanders & Johson for an urgent issue with your smart or programmable thermostat, we'll have it solved within the next 24 hours, or we will put you in a hotel for the night.
HVAC Financing
Need a new HVAC system? Convenient payments to give you budget flexibility and the right heating and air conditioning solution for your home. Financing is subject to approved credit.
Family Membership
What's better than being part of a family? As a member of the Sanders and Johnson family, you'll enjoy priority service, hassle-free maintenance, and more.
Trusted, Award-Winning Air Conditioning and Heating Services
Customer Education
Our team prefers to educate our customers in a thoughtful way, so you receive the most accurate solution. All services are tailored to your needs without any upselling, gimmicks, or surprises at the end.
Award-Winning Workmanship
We're proud to provide our customers with top-notch service on every call. In fact, we've won awards for it, including the 2017 Lennox Midwest Partner of the Year.
Fast Response
Your calls are greeted by our in-house staff, who will schedule you for immediate service. Same-day service is available for most emergencies so you never have to wait to get your problem under control.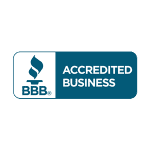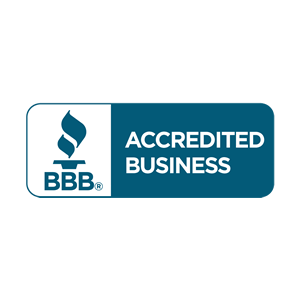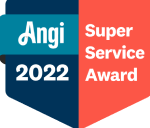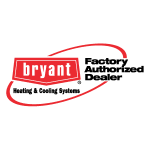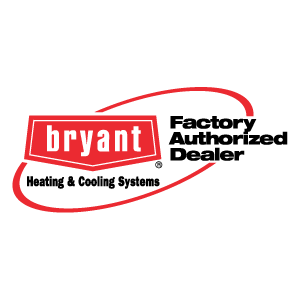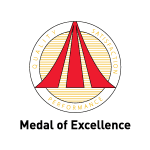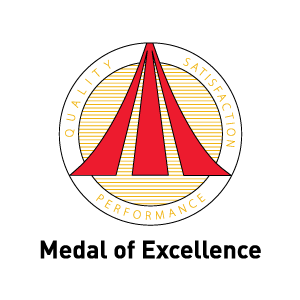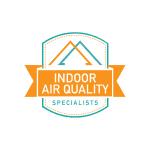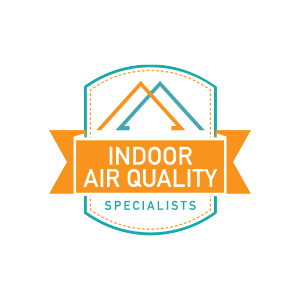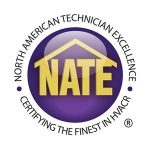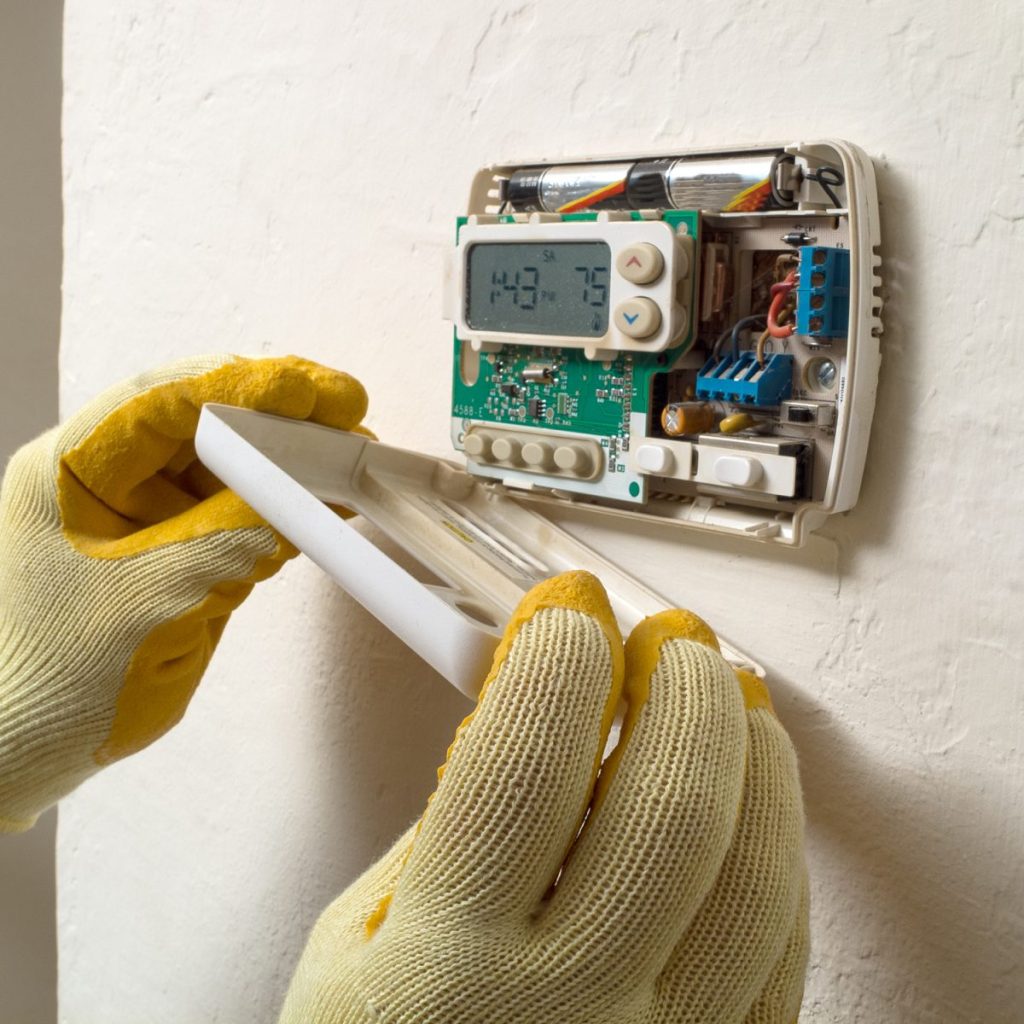 Looking for Reliable Thermostat Installation in Denver?
Here in Denver, where the weather can be extreme, having a reliable thermostat is crucial. It's not just about staying cool or warm, but also about
saving money
and being environmentally conscious.
At Sanders & Johnson, we're experts in thermostat installation, offering a range of options from a more traditional programmable thermostat to cutting-edge Wi-Fi integrated smart ones.
With a smart thermostat installation in Denver, you can transform your home into an energy-saving powerhouse. It automatically adjusts temperatures to keep you comfortable while conserving energy and reducing your carbon footprint.
Whether you need a digital thermostat setup or a complete smart thermostat makeover, Sanders & Johnson has got you covered. Don't wait, take control of your comfort and savings today!
How Do I Know Which Thermostat is Best For My Home?
When it comes to selecting the ideal thermostat for your Denver home, it's important to consider your unique needs and preferences. Let's explore the key types available:
Non-programmable Manual Thermostats: Simple and easy to use, these thermostats require you to adjust the temperature settings physically. While lacking energy-saving features, they offer a straightforward solution.
Programmable Thermostats: With the ability to set specific temperatures for different times of the day or week, a programmable thermostat offers increased functionality. This can help save money on energy bills by optimizing temperature settings when you're away. Still, you need to be on top of it for maximum efficiency. Here are some tips for that.
Smart Thermostats: The cutting-edge choice, smart thermostats adapt to your habits, can be controlled remotely via Wi-Fi, and provide energy usage reports. They offer the greatest potential for energy savings.
Our experts at Sanders & Johnson can assist you in making the right decision and provide a seamless thermostat installation experience in Denver. Schedule your assessment today and let us help you achieve comfort and energy efficiency in your home!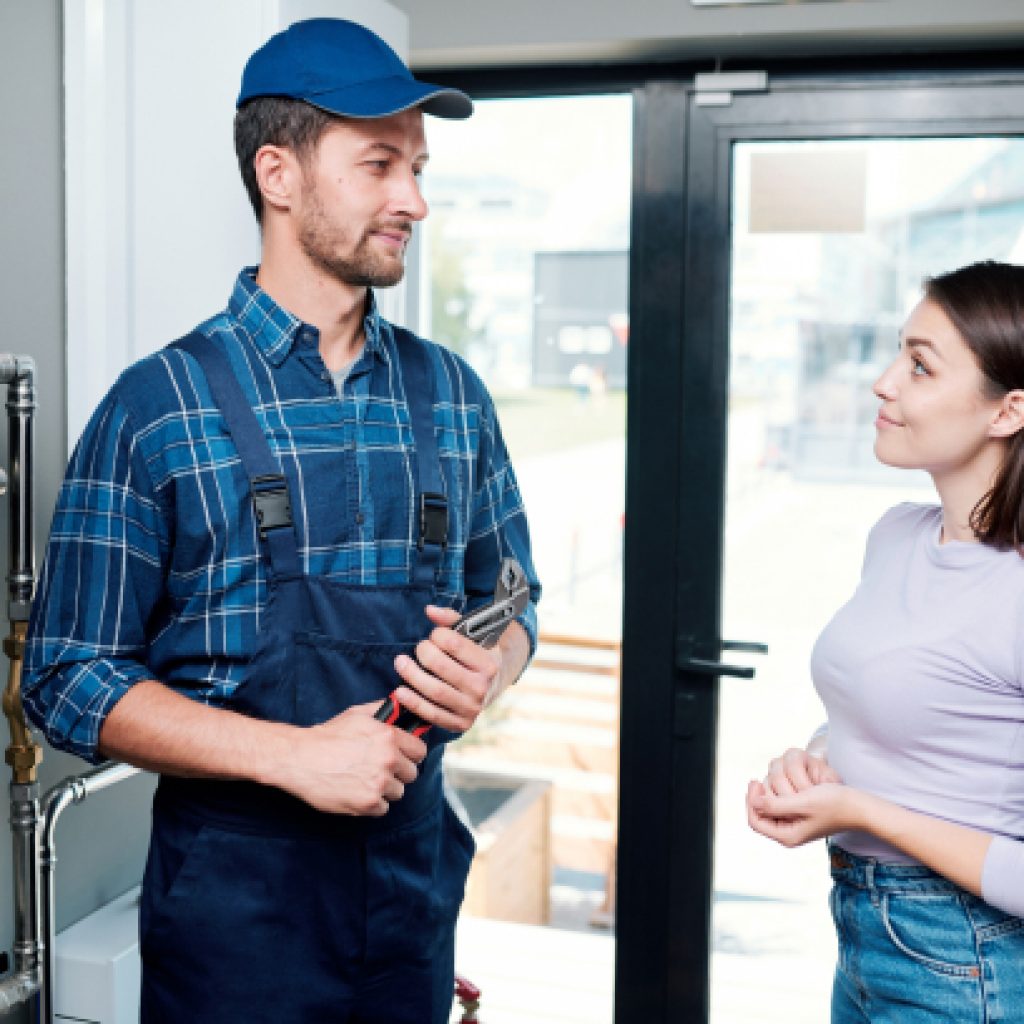 Upgrade Your Home with Smart Thermostat Installation
A smart system isn't just an upgrade from your old manual or programmable thermostat, but a complete lifestyle enhancement.
Wi-Fi connectivity puts control at your fingertips, allowing you to adjust temperatures remotely. These advanced devices learn your schedule, automatically adjust temperatures, and some even predict local weather changes for optimal comfort and energy efficiency in Denver.
When you choose Sanders & Johnson for your smart thermostat installation, here's what you can expect:
Our knowledgeable experts will visit your home, understand your needs, and recommend the best smart thermostat options. We believe in transparency, providing all the information you need to make an informed decision, including pricing and procedures.
On the day of installation, our team will arrive fully equipped to handle the wiring or rewiring, setup, and configuration of your smart thermostat. We work efficiently, minimizing disruption to your routine.
We'll ensure your new smart thermostat is working flawlessly and take the time to guide you through its features, ensuring you're comfortable with its operation.
Our commitment to your satisfaction doesn't end with the installation. If you have any questions or encounter any issues, our dedicated team is just a phone call away.
Importance of Thermostat Recycling
Upgrading to a smart thermostat not only saves you money on energy bills but also contributes to creating an environmentally-friendly home. But what about your old thermostat? Recycling it is a crucial step in protecting our planet and community.
Many older thermostats made before the early 2000's contain mercury, a harmful and toxic substance if mishandled. Recycling ensures that this mercury doesn't pollute our Denver environment.
At Sanders & Johnson, we prioritize smart thermostat installation and the responsible recycling of old thermostats. We'll guide you through the recycling process, teaching you how to safely dispose of it and where to deposit it.
Here's another reason to bid farewell to your old thermostat: Colorado offers enticing credits and rebates for switching to a smart thermostat. For instance, Xcel customers may receive a bill credit for installing certain models. During our initial assessment, we'll provide you with more details on current rebates.
Remember, thermostat recycling isn't just an option—it's an urgent necessity for a sustainable future and safeguarding your health. Join us in making a positive impact.
Switch to a Smart Thermostat Today!
At Sanders & Johnson, we're here to provide you with smart thermostat installation you can count on. We make the entire process seamless for our customers.
Why should you switch to a smart or programmable thermostat? It's simple. It's an investment that rewards you with comfort, energy savings, and environmental sustainability.
We've streamlined the entire process, ensuring that installation and thermostat recycling are straightforward, fast, and hassle-free. From start to finish, we'll guide you every step of the way, ensuring responsible recycling of your old thermostats to protect our environment and health from hazardous waste.
Don't wait any longer for your smart thermostat installation. Upgrade your home, save money, and join us in protecting our environment. That's the Sanders & Johnson way.
Service Areas
Sanders & Johnson serves the entire Denver metro area and surrounding communities.
Sanders & Johnson is Denver, Colorado's local expert in maintaining your heating unit. Give us a call today at
720-594-2764
to schedule a visit!