Spring Tips and Programmable Thermostats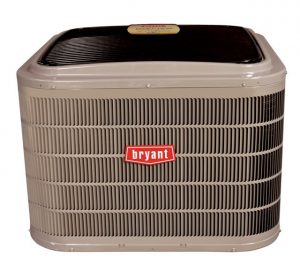 Ah . .  Spring is in the air.  Say goodbye to the long winter nights and the super cold days.  Time to start thinking about sunshine, flowers, vacations and oh, your air conditioning! Sanders & Johnson is not only concerned about your heating and cooling needs but we also want to provide you with safe and effective strategies to help save you some energy and cost during the spring and summer seasons!
We have gathered some great tips below:
Those windows, yes, AGAIN!
We use the to keep heat out and cool in.  Can your health handle the open windows?  Or do your allergies act up?  IF you can open the windows on those cool spring nights, that will help decrease your energy cost by not running your air conditioning.
In the morning sun, if you need a warm up in the house leave the blinds open but the windows shut. Wait till you are toasty enough to feel good in your home then close up the blinds and window treatments to keep it constant throughout the day.
Having some natural ventilation through the house is a great way to lower cost.
Let's not forget the importance of the beautiful window dressing. With the manufacturers and places to purchase window treatments, whether online or in a store, you can find beautiful fabric with the thermal installation to help with the heating and cooling of your home
Thermostat, Thermostat – time to upgrade to a programmable
If you do not have a programmable one:
Keep your thermostat within the outdoor temperature range in spring. Did you know that having a 10 to 15 degree different will help lower your overall cooling bill.

If you are NOT home, set the thermostat setting to 78 degrees this will keep your house warmer than normal and cooling it only when home.

Try NOT to set your thermostat colder setting when you get home just because it's hot in there, if you set it at a normal 72 degrees it will cool your home just as fast at 68 degrees and it will not result in excessive cooling, working your unit too hard or an increase in your bill.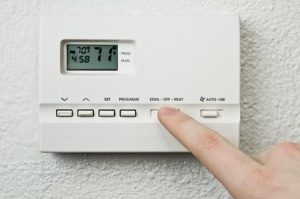 Need a programmable to keep things easy?  Here are few benefits:
Most programmable thermostats will keep your house a consistent temperature so in cooler temps the heat can stay steady and the heat waves your house stays nicely cool.

Zones are very popular. Do you have wing in the house you don't use often? Do you have a guest room or section that doesn't need heating and cooling until they arrive?  Different zones can help increase the energy efficiency.

Time, and who doesn't need more? Programmable thermostats take less of your time.  Set it once and go about your life.  You do not have to go back and make adjustments your thermostat will do that for you.  No need to remember to set it lower at night and turn up during the day.

Talk to our technicians today about pairing it with your current HVAC system, while some work others do not. You may need to invest in a new unit.  We carry an amazing quality system through Bryant Heating and Cooling, and we may have what you need in a price range just for you.  Call us to set up a time to discuss options.

Biggest reason to invest in the programmable thermostats is the money saving benefit. It will help your utility bill and cut your cost as much as up to 10% depending on what you set your thermostat on.  Those percentages vary of course but you are the master of your savings and can program it to what you want and what your comfort level is throughout the house.
Ceiling Fans –
A ceiling fan allows you to raise your thermostat to almost 2 to 4 degrees with no discomfort in the temperature of your home. When you leave the room just remember to turn it off.

Have you thought about your laundry room? Where does your dryer venting go out?  Outside or your attic?

Bathroom fans can be used to remove the heat and humidity from your home in localized areas, bathrooms and hallways.
Call us today to discuss ways to help you save!  Sanders & Johnson is here for you as your hometown heating and cooling company!  We are a certified dealer of Bryant Heating and Cooling.