Water Heaters in Evergreen, CO
Providing Solutions for Colorado Homeowners
Water Heater Service in Evergreen: FAQs
How Often Does a Water Heater Need to be Serviced?
You should service your water heater once a year. The most important part of maintenance is to flush the tank, which should be done annually. In Evergreen, when your water heater tank is unmaintained it allows debris to build up, causing decreased efficiency and an eventual breakdown.
What Steps Should I Take if My Water Heater Isn't Functioning Correctly?
The first step is to check if the problem isn't related to power. Check if power is being supplied to the water heating system and also look out for any burnt fuse or tripped circuit breaker. If this is the case, the fix is as simple as replacing the fuse or resetting the circuit breaker.
However, if you're still having issues, you should call the service of a water heater plumber in Evergreen, CO. You can contact us at Sanders & Johnson to help you test-run your heater and provide necessary repairs on-site.
What Are Common Issues with Water Heaters?
If you notice your water heater is making strange noises or you see dirty water coming out of the tap, these are some indications that you need to either repair or replace your water heater. Other signs include finding water puddles around the unit, hot water that doesn't last long, or if you're needing to make frequent repairs. Older units should be checked regularly to avoid an unexpected breakdown.
In Evergreen, our water heater specialists will inspect your system to see if it needs a repair or if it's time for a new one.
What is the Average Lifespan of a Hot Water Heater?
The best time to age to replace your water heater is when you have used it for more than 10 years. In Evergreen, a tank water heater can last about 6 -12 years before it needs to be replaced. However, some tankless water heaters have an operational lifespan of 20 years. Depending on what kind of water heater you're using, you should start having it inspected for signs of wear and tear at no more than 10 years old.
What is an Anode Rod?
An anode rod is a metal rod found in most water heaters. It is made from a type of metal that is designed to draw in and trap corrosive elements in the water, which can cause damage to the inside of the water heater tank. An anode rod prevents them from causing corrosion to the tank and helps to extend the life of the water heater. Over time, the anode rod will become corroded and must be replaced in order to keep the tank properly protected.
During a maintenance visit, a tech will check your anode rod and let you know if it needs to be replaced. To have one of our team members take a look at your water heater, in Evergreen, call us today!
HVAC Financing
Need a new HVAC system? Convenient payments to give you budget flexibility and the right heating and air conditioning solution for your home. Financing is subject to approved credit.
Family Membership
What's better than being part of a family? As a member of the Sanders and Johnson family, you'll enjoy priority service, hassle-free maintenance, and more.
Our Water Heater Services in Evergreen
Trusted, Award-Winning Air Conditioning and Heating Services
Customer Education
Our team prefers to educate our customers in a thoughtful way, so you receive the most accurate solution. All services are tailored to your needs without any upselling, gimmicks, or surprises at the end.
Award-Winning Workmanship
We're proud to provide our customers with top-notch service on every call. In fact, we've won awards for it, including the 2017 Lennox Midwest Partner of the Year.
Fast Response
Your calls are greeted by our in-house staff, who will schedule you for immediate service. Same-day service is available for most emergencies so you never have to wait to get your problem under control.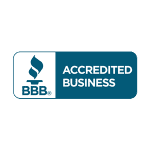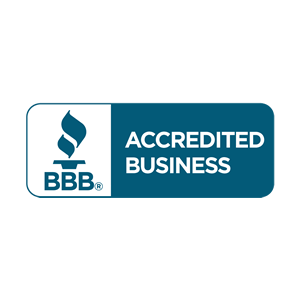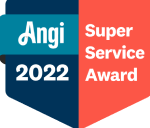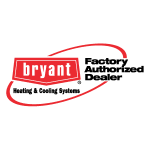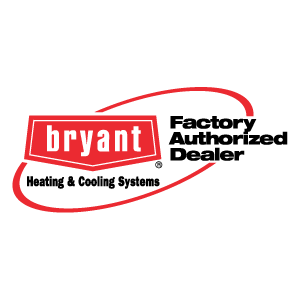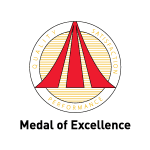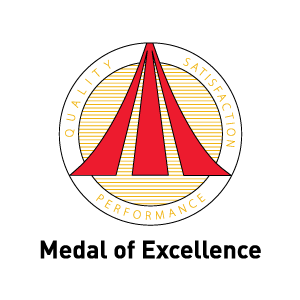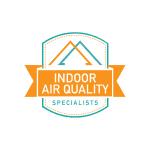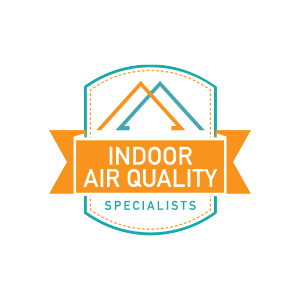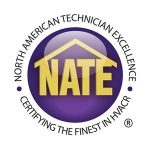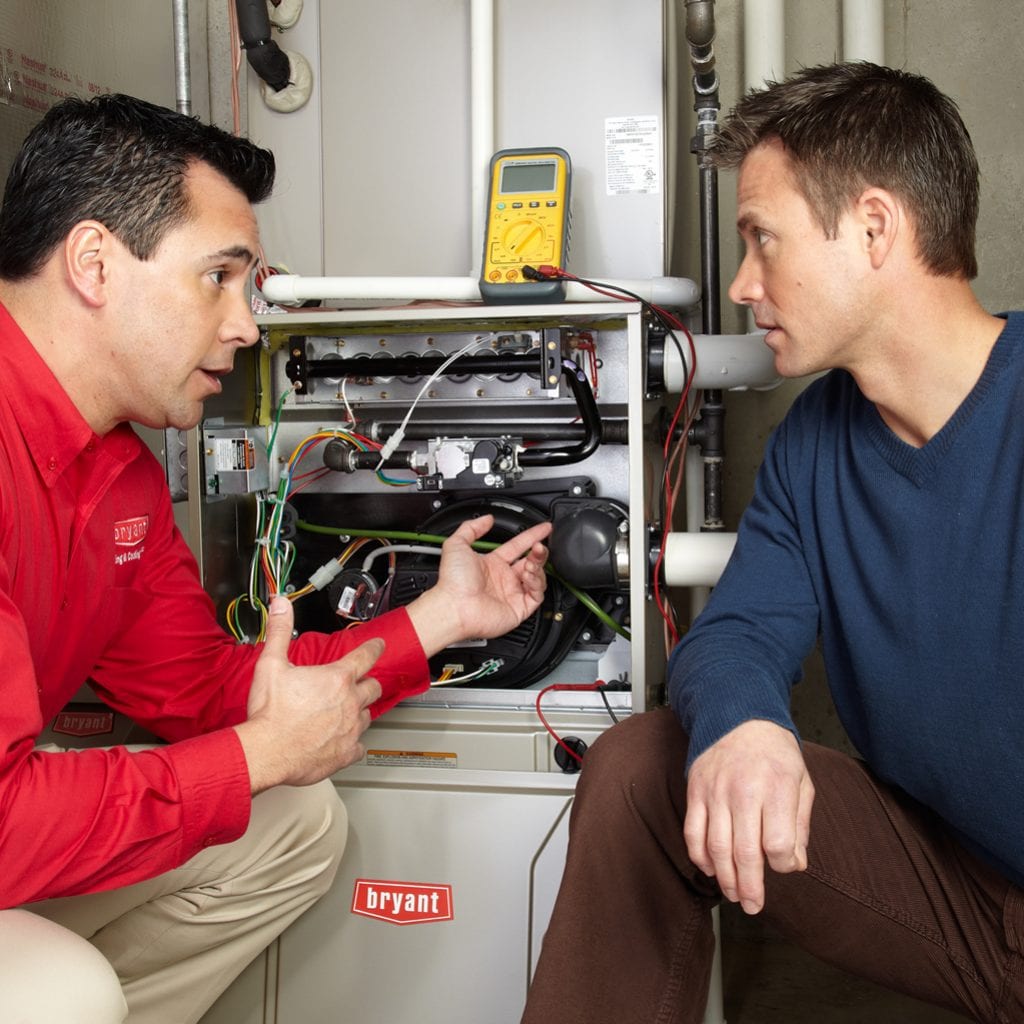 Choosing Your New Water Heater in Evergreen
Finding the best water heating system for your unique living space isn't as straightforward as it may seem. This is because numerous factors are considered when installing a water heater in your home, including fuel source, cost, efficiency, and your unique needs.
When deciding on a new hot water heater, reach out to our water heater plumbers in Evergreen. At Sanders and Johnson, we have over 40 years of experience in helping homeowners select a unit that is a great fit for their homes!
Extend the Life of Your Hot Water Heater with Regular Maintenance
After getting a water heater installed in your home, the key to keeping it running efficiently and reliably for many years is to have regular maintenance.
At Sanders and Johnson, we'll start by conducting a thorough multi-point inspection of your water heating system. We'll then flush the system, make sure there is no corrosion or buildup, and replace any parts if needed. We believe in offering honest expert services to customers and ensure our services increase the lifespan of your water heater in Evergreen.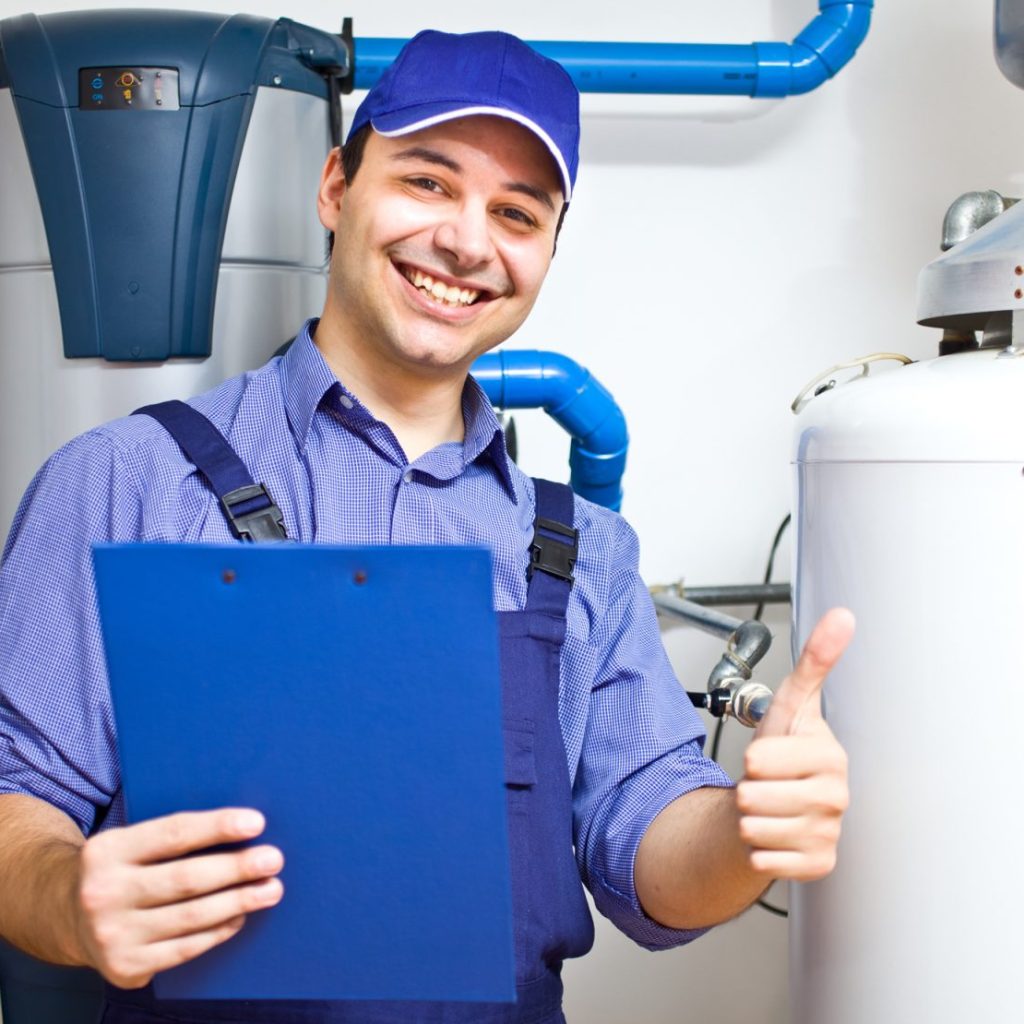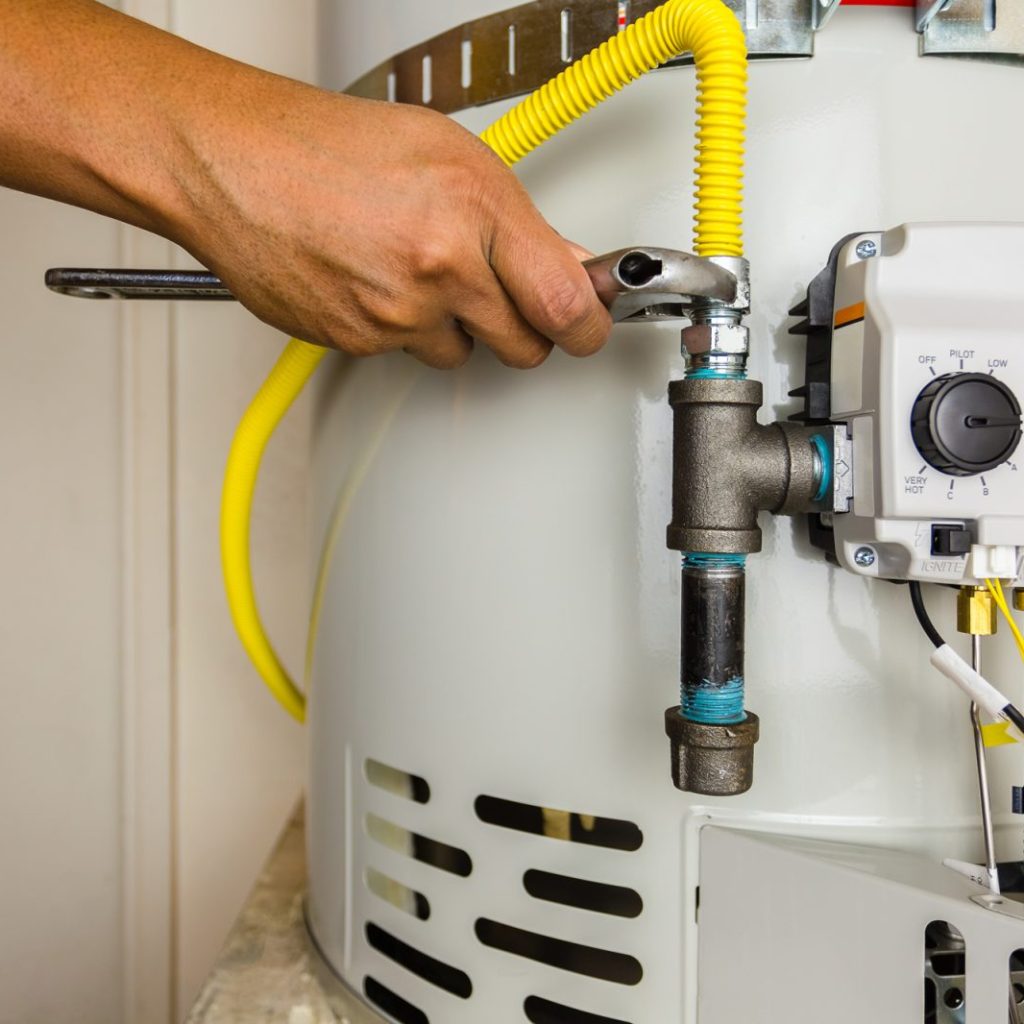 Water Heater Repair Services in Evergreen
Running your home purely on cold water is unpleasant and uncomfortable. The bliss, warmth, and cure hot water brings to the home when it easily flows throughout the house is unbeatable, and that's why a faulty water heater needs to be repaired ASAP.
Common problems with hot water heaters include a malfunctioning thermostat, a broken heating element, a leaking tank, a faulty pressure relief valve, or a broken anode rod. When you call one of our water heater plumbers in Evergreen, we'll listen to your concerns and find the best solution to have your hot water restored in no time!
Energy-Efficient Options for Hot Water
In addition to conventional tank units, and tankless hot water heaters, we offer the installation, repair, and maintenance of solar-powered hot water heaters. Solar water heaters are eco-friendly and do not emit harmful environmental pollutants. Energy from the sunlight is absorbed and converted into thermal energy, which heats water via solar collectors.
If you opt for a solar water heater in Evergreen, we can provide you with different system solutions for central water heating using solar power. With this, you have access to hot water available at any time, minimal maintenance, and will save on electricity bills.
Flexible Financing for Reliable Hot Water
At Sanders & Johnson, we understand that unexpected water heater expenses can be a financial burden, especially when they arise at the most inconvenient times. That's why we offer financing options that are tailored to meet your water heater needs without breaking the bank. Our financing plans are designed to be convenient, money-managing, and stable so that you can have peace of mind knowing you're getting the best water heater service in Evergreen without any financial strain.
With our financing options, you can enjoy a fast and easy application process with convenient monthly payments that fit your budget. We offer stable and trusted financial services with quick access to open-end credit, so you can make repeated purchases of our services at your location. Our financing plans also give you the flexibility to make payments over time, so you don't have to worry about the upfront cost of water heater repairs or replacement. Contact us today to learn more about our financing options and how we can help you get the water heater services you need in Evergreen, Colorado.
The Top Water Heater Plumbers in Evergreen, CO
When it comes to water heater services in Evergreen, Sanders & Johnson is the best company to call! Our trained plumbers are equipped with the skills and knowledge to handle any of your water heater repairs, maintenance, or installation needs. At Sanders & Johnson, we skip the fluff and focus on quality work.
Our water heater plumbers in Evergreen are highly experienced in solving common problems such as low water pressure, lack of hot water, leaks, rusty water, and strange noises coming from your water heater. From wiring and piping to connecting gas lines, replacing anode rods, and repairing heating elements, we have the expertise to get the job done right.
We also understand the unique qualities of homes in Colorado, and our weather conditions impact the heating and cooling systems in your home. We take your whole home into consideration when we visit for a service call and are one of the only companies in the area that evaluate and repair air flow issues, which are more common than you may think!
Don't wait until it's too late - contact us today and let us provide you with the best water heater services in Evergreen!
Service Areas
Sanders & Johnson serves the entire Denver metro area and surrounding communities.
Sanders & Johnson is Denver, Colorado's local expert in maintaining your heating unit. Give us a call today at
720-594-2764
to schedule a visit!