Best HVAC Contractor in Aurora, CO
Serving Aurora and beyond, Sanders & Johnson has been Colorado's most trusted HVAC company for over 40 years.
Aurora HVAC Services: FAQ
How often should I schedule HVAC maintenance?
Depending on where you live, you'll need to schedule HVAC maintenance at least once a year to have your equipment cleaned and inspected by an HVAC contractor.
As the weather in Aurora, CO, can be very hot during the summer and very cold during the winter, we recommend you schedule HVAC service before extreme temperatures strike, so in the spring and fall. As Aurora's trusted HVAC company, Sanders & Johnson's team of licensed HVAC contractors will be happy to help you put together an HVAC maintenance schedule.
What are the signs that I need an HVAC contractor for maintenance?
If you feel your home is uncomfortable due to cold or hot weather, you should consider hiring an HVAC company to investigate the issue. The same can be said if you notice any issues relating to indoor air quality. Here are some common signs that you might need an HVAC contractor:
You may be getting allergies related to the indoor air quality of your home;
The air in your home still has poor airflow even with an HVAC system;
You may be hearing weird noises coming from the heater or air conditioner in your home;
There is a bad smell coming from your HVAC system;
Your energy bills are higher for no apparent reason.
With Sanders & Johnson's team of HVAC contractors, your Aurora home's comfort will be in the best of hands. Our quality HVAC services are second to none.
How can I improve the energy efficiency of my HVAC system?
Aside from calling an HVAC company for help, here are some things you can do in order to keep the system in your Aurora home running as efficiently as possible:
Replace your air filter often. Depending on the type, you'll need to replace it every one to three months;
Don't let the quality air escape through windows, ductwork, doors, and other passages. Close up any passages that could let the air go away;
Keep up with your HVAC maintenance schedule with a licensed HVAC contractor;
Don't overuse your HVAC system. Understand when you really need HVAC, and enjoy some fresh, natural air from time to time.
Of course, when in doubt, call the pros. Here in Aurora, Sanders & Johnson's team of HVAC contractors will be pleased to help you with all of your HVAC service needs, including addressing all areas of energy efficiency.
What factors affect the lifespan of an HVAC system?
When estimating the lifespan of your Aurora home's HVAC system, here are some things to consider:
The location of your HVAC system is an important factor when it comes to lifespan. Depending on where you live, you may need to clean and schedule HVAC maintenance more often than in other places;
Operation time can affect your HVAC system greatly. If you keep it running even when you don't need it, you may reduce the lifespan, and you may need more HVAC repairs;
The quality of the HVAC services plays an important role in the lifespan. You need to hire a licensed HVAC technician to make the necessary repairs.
Whether you're seeking to engage with ongoing HVAC system maintenance in order to prolong the life of your existing system, or you've determined that it's time to be out with the old and in with the new, you can count on Sanders & Johnson's quality HVAC services when your Aurora home needs us the most.
HVAC Financing
Need a new HVAC system? Convenient payments to give you budget flexibility and the right heating and air conditioning solution for your home. Financing is subject to approved credit.
Family Membership
What's better than being part of a family? As a member of the Sanders and Johnson family, you'll enjoy priority service, hassle-free maintenance, and more.
Trusted, Award-Winning Air Conditioning and Heating Services
Customer Education
Our team prefers to educate our customers in a thoughtful way, so you receive the most accurate solution. All services are tailored to your needs without any upselling, gimmicks, or surprises at the end.
Award-Winning Workmanship
We're proud to provide our customers with top-notch service on every call. In fact, we've won awards for it, including the 2017 Lennox Midwest Partner of the Year.
Fast Response
Your calls are greeted by our in-house staff, who will schedule you for immediate service. Same-day service is available for most emergencies so you never have to wait to get your problem under control.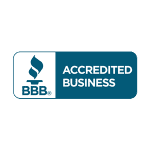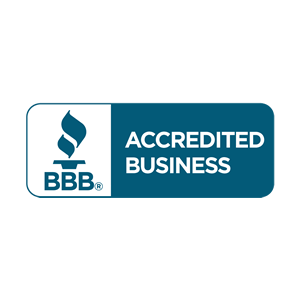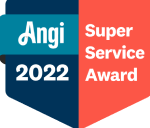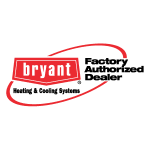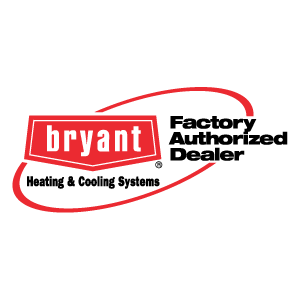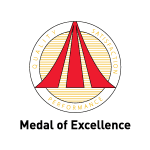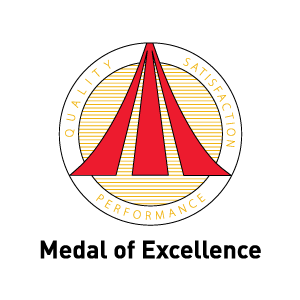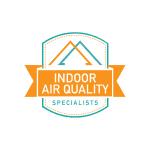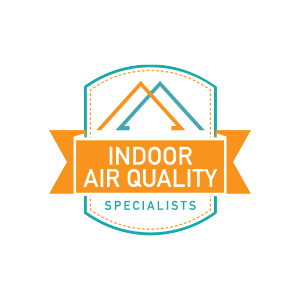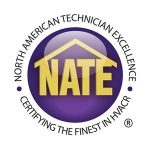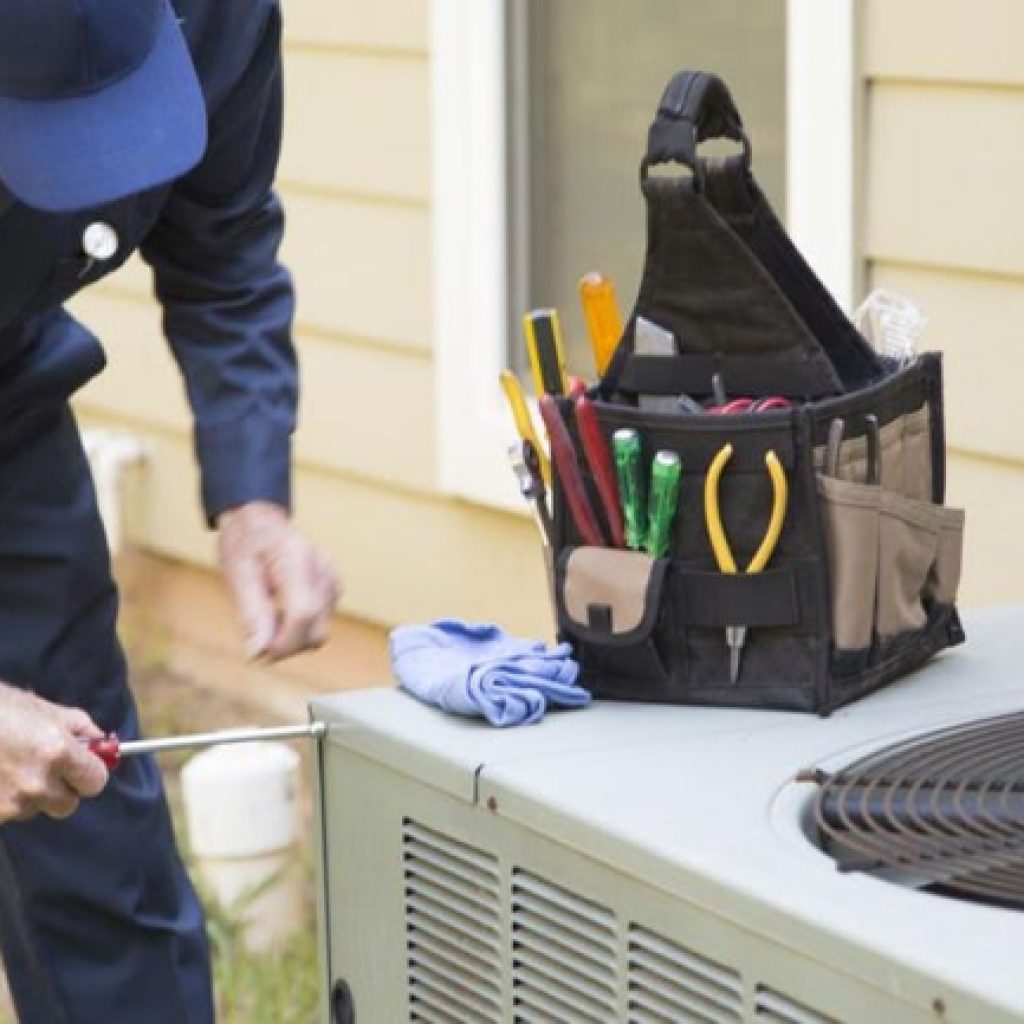 Aurora Homes Benefit From Routine HVAC Services
If you're looking to have an efficient and cost-effective HVAC system running in your Aurora home, you'll need to understand the importance of routine HVAC maintenance by professional contractors. Only the finest professionals can offer quality HVAC services for your Aurora, CO, home.
An HVAC system that's not working properly can give you a stressful life full of higher bills. When you have the best HVAC contractor in Aurora, CO handling things, you can kiss those uncertain energy bills goodbye.
You can keep your Aurora home's system lasting much longer when you keep a maintenance schedule with ongoing HVAC services. Besides, you can have a home with temperatures just the way you like, with no cold or hot spots to ruin your day or poor indoor air quality to give you allergies.
These benefits can't be taken for granted when it comes to your indoor air quality and health. You won't need to keep calling for emergency HVAC services if you keep an HVAC service schedule with the best HVAC contractors in Aurora – Sanders & Johnson.
Comprehensive HVAC Services in Aurora, CO
Here at Sanders & Johnson, you'll find the best HVAC contractors for every job in Aurora, including routine and emergency HVAC services. HVAC services that we provide to our Aurora neighbors include heating, air conditioning, furnaces, boilers, heat pumps, water heaters, and thermostats, just to name a few.
Also, you'll find that hiring our indoor air quality services can be very useful in keeping your Aurora home as comfortable as possible! When the job is handled by a licensed HVAC contractor, you will find that a new HVAC system can improve your indoor air quality and give the best temperature comfort.
Maintaining your air conditioner and heater up to date with cleaning, filter change, and others is important. When an HVAC system doesn't get regular maintenance, your energy bills can increase, and the system can fail, among other undesired consequences.
If you need emergency HVAC repairs, you can count on S&J's team of Aurora-local HVAC contractors to offer comprehensive and personalized solutions to your unique HVAC needs at all times!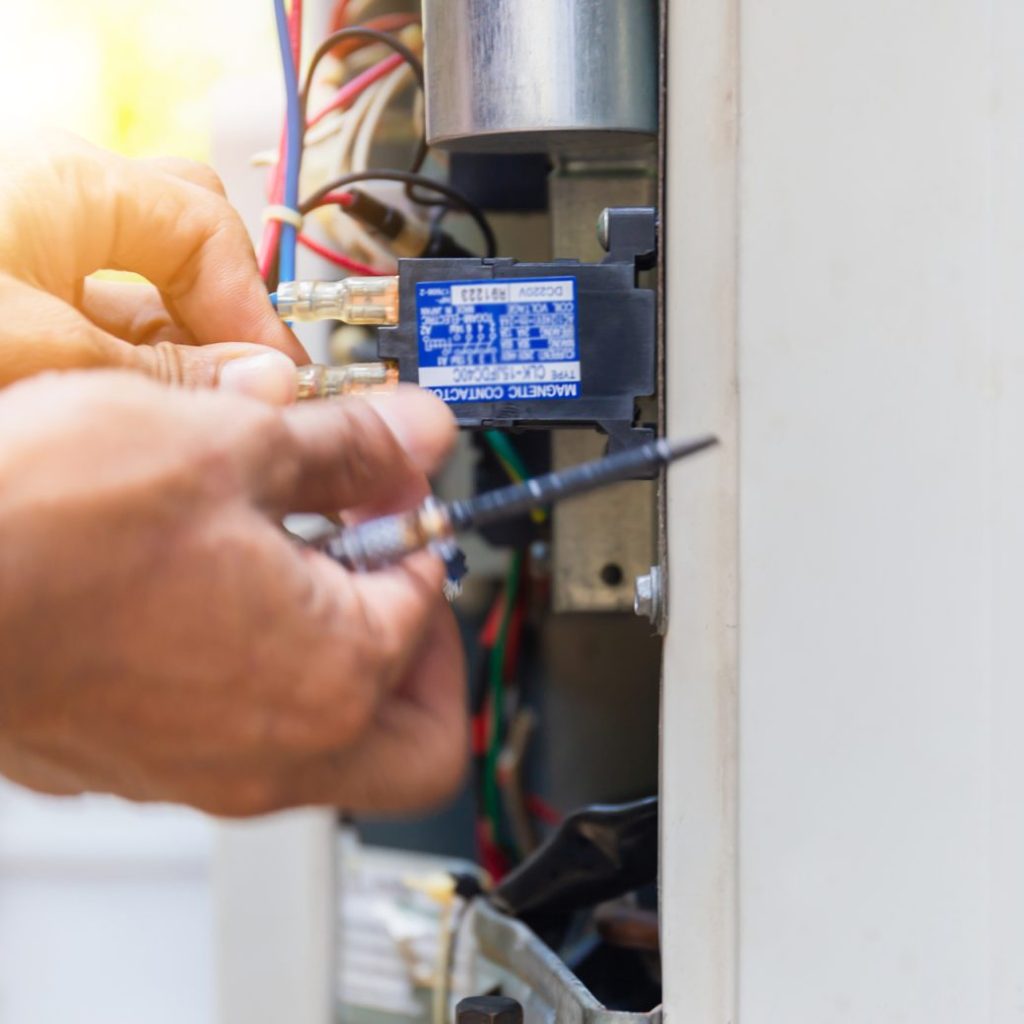 Sanders & Johnson: Your HVAC Company in Aurora
Sanders & Johnson is an HVAC company that offers a straightforward solution for all your emergency HVAC needs and routine HVAC services alike, ensuring your Aurora home's heating and cooling system gets the care and attention it deserves.
Here is where the magic happens at S&J. You'll have a licensed HVAC technician offering the best HVAC services since we have one expert responsible for training every professional in S&J. This way, you can be sure that all our technicians are the best in the greater Aurora area.
Our professional HVAC contractors can optimize your system's performance which leads you to spend less on your utility bills. You'll also get indoor air quality solutions you can only get with the best HVAC contractors!
We offer personalized solutions for your HVAC service needs, including HVAC repairs, maintenance, and even emergency HVAC service!
Sanders & Johnson is an Aurora, CO, HVAC company that specializes in addressing the specific HVAC needs of your home. Transparency and honesty are what make us professionals. There are no hidden agendas or surprises. We also consider the environment when developing our HVAC services for your home!
On top of all these benefits, you can find that our customer satisfaction ratings are one of the very best in the Aurora community. We believe that an HVAC company or any company can only thrive with the most excellent services and by understanding their customers' needs.
We offer reliable HVAC services that change people's homes and life quality. That's why we have the very best reviews and customer satisfaction.
Sanders & Johnson works to improve energy efficiency, utility cost reduction, better indoor air quality, and more that can give you the home comfort you deserve.
Service Areas
Sanders & Johnson serves the entire Denver metro area and surrounding communities.
Sanders & Johnson is Denver, Colorado's local expert in maintaining your heating unit. Give us a call today at
720-594-2764
to schedule a visit!