Denver's Best HVAC Services
Sanders & Johnson is one of Denver's top HVAC companies, serving the community for over 40 years.
Denver HVAC Companies: FAQ
What is the purpose of an HVAC system?
The purpose of an HVAC (Heating, Ventilation, and Air Conditioning) system is to provide a comfortable indoor environment by regulating temperature, humidity, and air quality. HVAC systems are designed to control and maintain the desired temperature in home and business spaces, ensuring a pleasant living and working environment.
They also help in improving the air you breathe by filtering and circulating fresh air. In Denver, where weather conditions can vary greatly, a reliable HVAC system is crucial for maintaining optimal comfort throughout the year. As one of Denver's top HVAC companies, Sanders & Johnson specializes in providing top-notch HVAC services for the community, ensuring that your system operates efficiently and keeps you comfortable in any season.
What are the benefits of regular HVAC system inspections?
First and foremost, preventive care helps you avoid costly HVAC service calls. By catching small issues early, before they become irreparable or expensive to fix, you can save money and keep your system prepared for emergencies– and avoid unnecessary calls to an HVAC service. Well-maintained HVAC systems also operate more efficiently, reducing energy consumption and saving you money on utility bills.
Another advantage is that regular upkeep can extend the lifespan of your Denver home's HVAC system, ensuring it performs at its best for a longer period. Additionally, inspections improve the air by addressing contaminants like allergens, dust, and mold. Finally, scheduled HVAC service provides homeowners with peace of mind, knowing their system is reliable and ready to provide optimal comfort in any climate.
Can HVAC systems help with humidity control in the home or office?
Yes, HVAC systems play a crucial role in humidity control in both homes and offices in Denver. These systems regulate indoor humidity levels by removing excess moisture from the air during humid conditions and adding moisture during dry conditions. By maintaining optimal humidity levels, HVAC systems provide a more comfortable and healthier living or working environment. They help prevent issues like mold growth, musty odors, and damage to furniture and electronics caused by excessive moisture. As one of the region's trusted HVAC companies, Sanders & Johnson specializes in HVAC services in Denver, ensuring efficient and effective humidity control for improved comfort.
What are the signs that indicate my HVAC system needs professional attention?
If you notice any of the following signs with your Denver home's HVAC system, it's time to seek professional attention. Poor performance, such as insufficient heating or cooling, can indicate issues with ducts, furnaces, compressors, or blower motors. Persistent noises like squeaking or grinding suggest a malfunctioning system.
Higher energy bills without changes in consumption may signal an inefficient HVAC system. Unpleasant odors, such as burning smells or gas odors, could indicate underlying problems. Lastly, if your HVAC system is old, typically over 15 to 20 years, it may be time for a new system from a reliable HVAC contractor serving the Denver area, like Sanders & Johnson.
Are there any energy-saving tips for optimizing HVAC system performance in the Denver climate?
To optimize the performance of your Denver home's HVAC system and achieve energy savings, consider the following tips.
Focus on HVAC energy-efficient design, considering insulation and heat transfer processes.
Incorporate custom parts and high-performance materials like EPP foam to improve system efficiency.
Regularly care for all HVAC components to ensure optimal performance.
Seek professional assistance from Sanders & Johnson for HVAC services in Denver to prioritize energy efficiency and minimize costs.
Consider implementing heat recuperator optimizations using EPP for enhanced efficiency.
Explore Knauf Appliances' customized EPP solutions for HVAC components to improve system performance and minimize environmental impact.
HVAC Financing
Need a new HVAC system? Convenient payments to give you budget flexibility and the right heating and air conditioning solution for your home. Financing is subject to approved credit.
Family Membership
What's better than being part of a family? As a member of the Sanders and Johnson family, you'll enjoy priority service, hassle-free maintenance, and more.
Trusted, Award-Winning Air Conditioning and Heating Services
Customer Education
Our team prefers to educate our customers in a thoughtful way, so you receive the most accurate solution. All services are tailored to your needs without any upselling, gimmicks, or surprises at the end.
Award-Winning Workmanship
We're proud to provide our customers with top-notch service on every call. In fact, we've won awards for it, including the 2017 Lennox Midwest Partner of the Year.
Fast Response
Your calls are greeted by our in-house staff, who will schedule you for immediate service. Same-day service is available for most emergencies so you never have to wait to get your problem under control.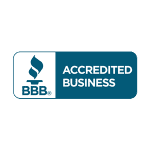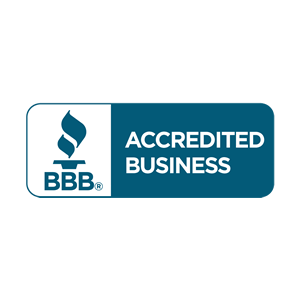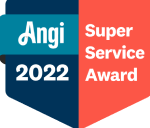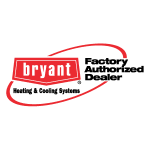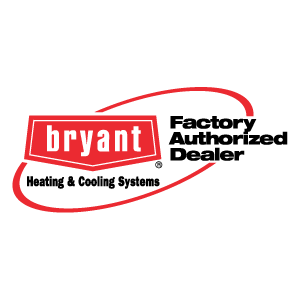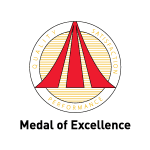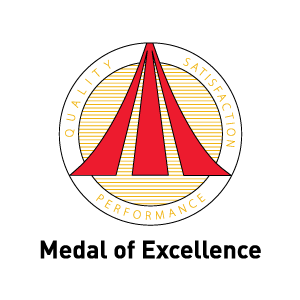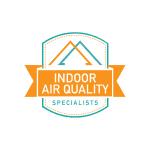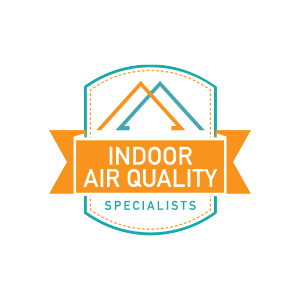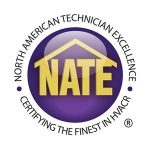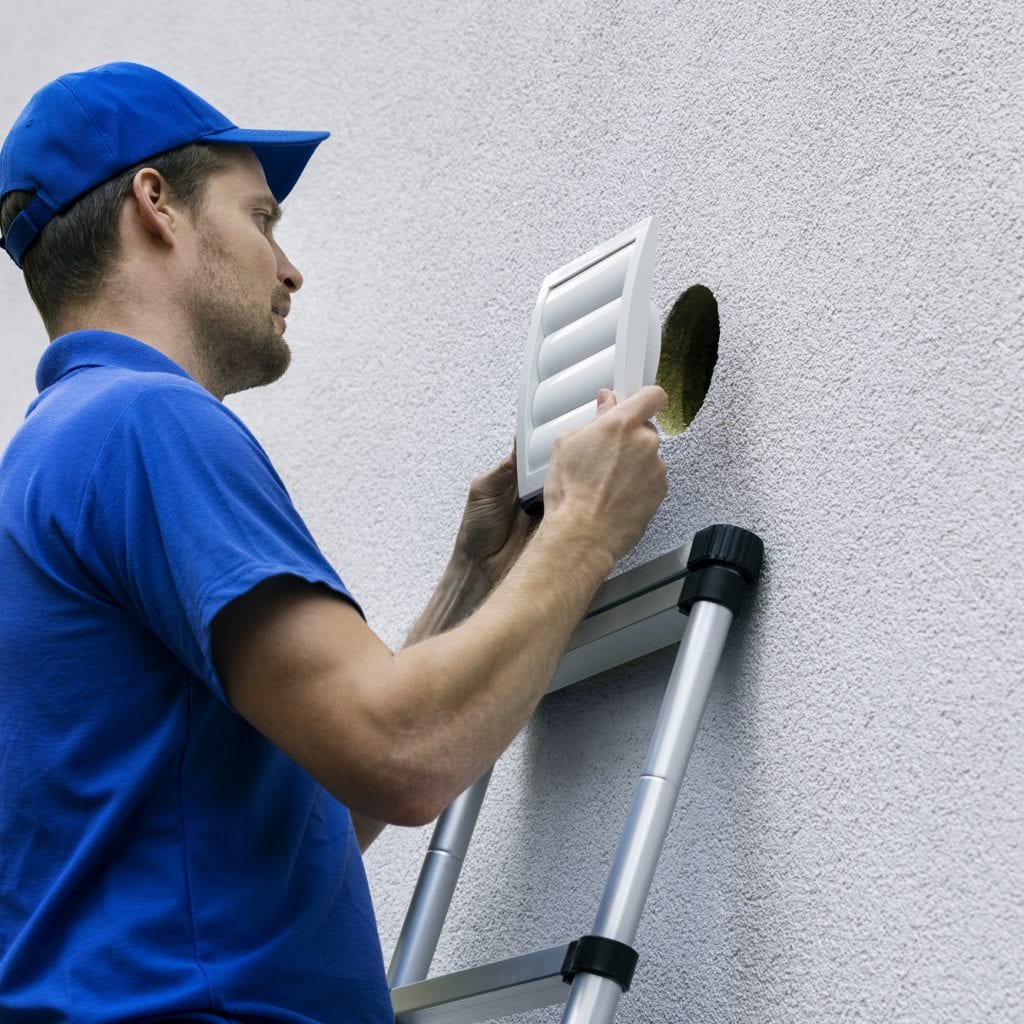 Best HVAC Company in Denver
Choose Sanders & Johnson for the best HVAC services in Denver. With over 40 years of experience, we are a trusted and reliable HVAC company with the knowledge and expertise to get every HVAC service done right. Our commitment to customer satisfaction sets us apart from other HVAC companies in the Denver area.
At Sanders & Johnson, we offer comprehensive HVAC services. Our team of expert HVAC contractors is highly skilled and experienced, ensuring top-quality workmanship. We prioritize transparency and honesty, providing clear explanations and recommendations for your HVAC system.
For more information on why choosing the right HVAC contractor is important, visit our blog post: Have You Hired the Right HVAC Contractor?
Why Choose Sanders & Johnson for HVAC Services
Choose Sanders & Johnson as your top choice for HVAC services in Denver. We stand out among the best HVAC companies with our unique selling points and competitive advantages. Our reputation is built on reliability, trustworthiness, and a commitment to customer satisfaction. With our specialized knowledge of the Denver climate, we understand the unique challenges and requirements of HVAC systems in this area.
As the best HVAC company, we offer a wide range of every type of HVAC service. Our team of highly skilled HVAC contractors ensures top-quality workmanship and efficient service. We pride ourselves on being transparent, providing honest assessments, and offering environmentally considerate solutions.
When it comes to HVAC services, time is of the essence. That's why we prioritize urgency in addressing your HVAC needs. Don't settle for subpar service or inexperienced contractors.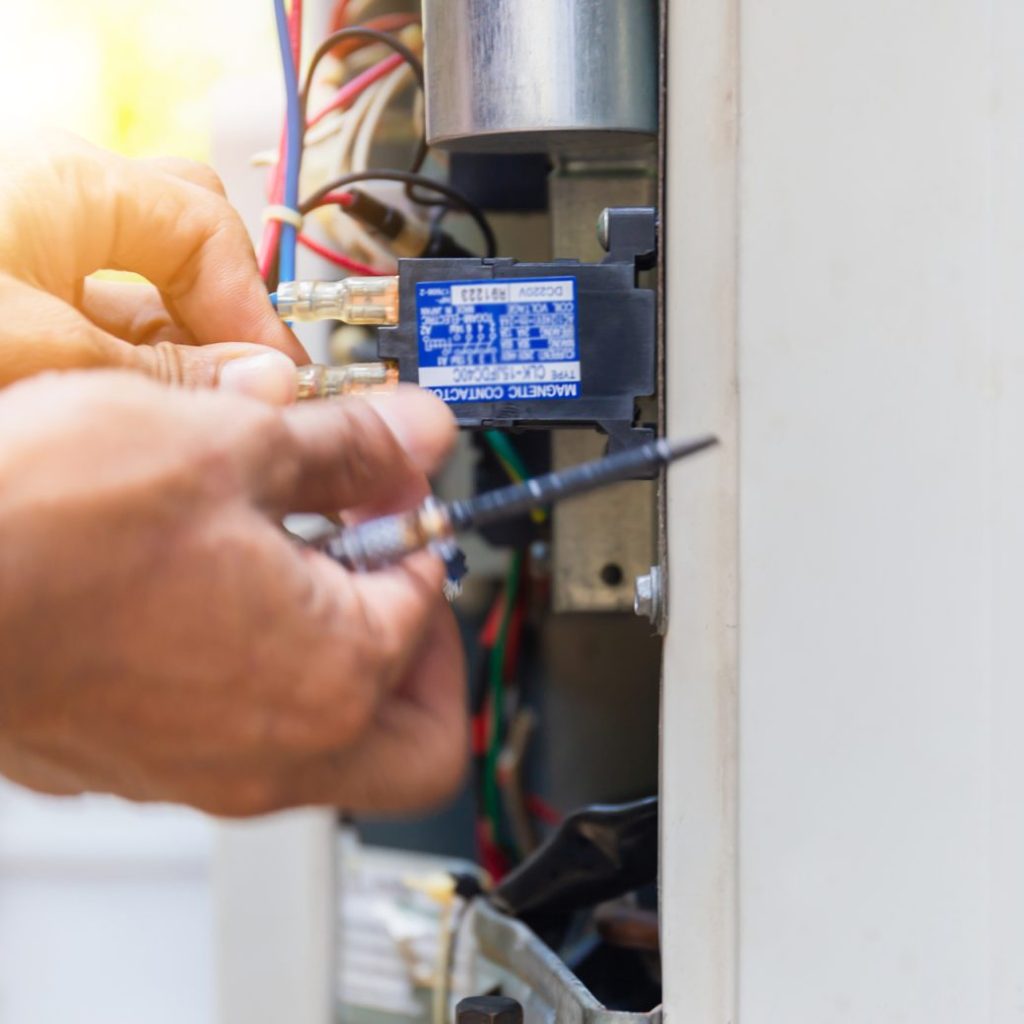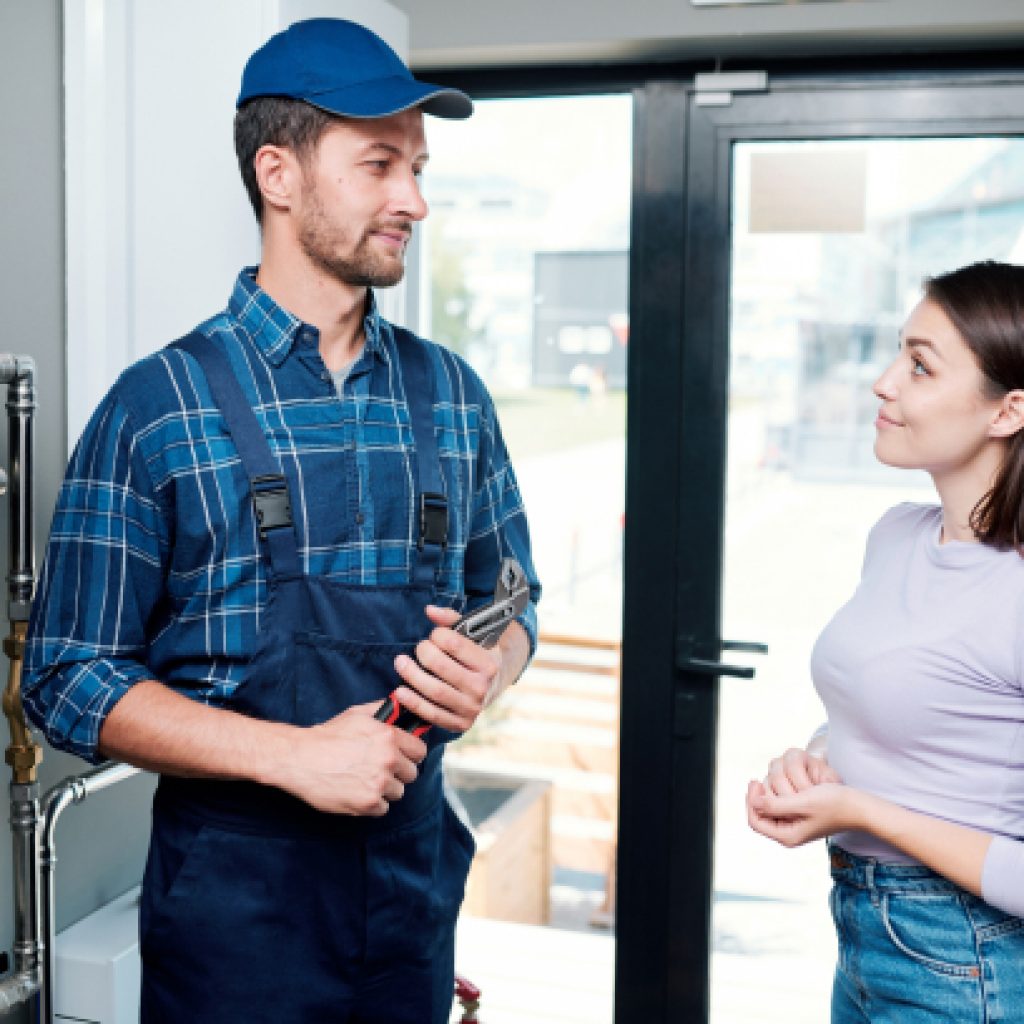 Benefits of Professional HVAC Services in Denver
Experience the benefits of professional HVAC services in Denver with Sanders & Johnson. Our affordable solutions enhance energy efficiency, reduce utility costs, and improve your quality of life. Our skilled technicians deliver top-quality service, ensuring optimal comfort and extended system longevity.
Professional HVAC services are essential for a comfortable and healthy indoor environment. Our company provides expert solutions tailored to your needs. Trust our experienced HVAC contractors. We prioritize affordable and environmentally considerate solutions.
Our services optimize energy efficiency, lowering utility bills and reducing your environmental footprint. Our HVAC service pros will work to remove the pollutants and allergens in your air. With our expertise, your HVAC system operates smoothly, minimizing breakdowns and extending its lifespan.
Choose Sanders & Johnson for reliable HVAC services in Denver. Experience the difference our expert solutions can make.
Denver's Trusted HVAC Company for Over 40 Years!
Welcome to Sanders & Johnson HVAC, the premier provider of HVAC services in Denver. With over 40 years of experience, we have established ourselves as a trusted brand in the local Denver area when it comes to HVAC services. Our mission is to deliver exceptional HVAC service solutions that prioritize your comfort and satisfaction.
At Sanders & Johnson, we embody core values of transparency, honesty, and environmental consideration. As one of the best HVAC contractors in the area, we take pride in offering top-quality services delivered by our team of highly skilled technicians. They are dedicated to ensuring the optimal performance of your HVAC system, including caring for your outdoor HVAC unit, so you can enjoy a comfortable indoor environment year-round.
Our commitment to excellence is reflected in our industry certifications and affiliations, which demonstrate our expertise and credibility. As a reputable HVAC company, we stay up-to-date with the latest industry advancements to provide you with the best possible solutions for your HVAC needs.
We understand the unique challenges posed by the Denver climate and its impact on HVAC systems. Our specialized knowledge enables us to tailor our services to address these specific requirements. By optimizing energy efficiency and system performance, we help you save on utility costs while ensuring comfort and the overall longevity of your HVAC system.
When you choose Sanders & Johnson for your HVAC service needs, you can trust that you are partnering with a company that prioritizes your satisfaction and provides reliable, efficient, and environmentally considerate solutions. Experience the difference of working with the best HVAC service provider in Denver. Contact us today and let us show you why Sanders & Johnson is known the go-to HVAC company all throughout the Denver area.
Why Should You Hire Sanders & Johnson for HVAC Services?
When it comes to HVAC services, Sanders & Johnson stands out as the best choice in Denver. With a track record of excellence and a commitment to customer satisfaction, we offer unique qualities and advantages that set us apart from other HVAC companies.
One of our key strengths lies in our team of highly skilled and certified technicians. Our HVAC service experts possess the expertise and knowledge to handle a wide range of needs you may be experiencing in your Denver home. No matter what type of HVAC service you need, our technicians are equipped to deliver top-notch service that meets and exceeds your expectations.
At Sanders & Johnson, customer satisfaction is our top priority. As an HVAC company with over four decades of experience serving the Denver area, we take pride in our ability to provide personalized solutions tailored to your specific requirements. Don't just take our word for it - hear it from our satisfied clients. Our testimonials and reviews from owners of Denver homes and businesses highlight the positive experiences and exceptional results they've had with our services. We believe that these firsthand accounts speak volumes about the quality of our work.
As certified HVAC contractors serving the Denver community, we adhere to the highest industry standards. This ensures that every aspect of our service is carried out with professionalism and expertise. Our commitment to quality extends to every project we undertake, whether big or small.
With Sanders & Johnson, you can expect affordable HVAC solutions without compromising on quality. We understand that cost is an important factor for our clients, and we strive to provide competitive pricing without compromising the integrity of our work.
For certified and licensed HVAC contractors who go the extra mile to ensure your satisfaction, choose Sanders & Johnson's HVAC service pros. Experience the difference of working with one of the top-rated HVAC companies in Denver.
Service Areas
Sanders & Johnson serves the entire Denver metro area and surrounding communities.
Sanders & Johnson is Denver, Colorado's local expert in maintaining your heating unit. Give us a call today at
720-594-2764
to schedule a visit!