Best Air Conditioning Repair in Aurora, CO
Emergency AC Repair in Less than a Day, or We Pay for Your Hotel Room!
Aurora AC Repair Services: FAQ
How do I know if my air conditioning system needs repairs?
If your cooling system isn't as cool as it used to be, or is making unusual noises, it may be time for emergency AC repair. Rapid response times and irregular energy consumption could also indicate that it's time to contact an air conditioner repair specialist. It's always better to catch these signs early, so contact Sanders & Johnson for a quick, effective solution.
What are the signs of a malfunctioning air conditioner?
Typical signs of a malfunctioning air conditioner include warm air, poor air flow, thermostat issues, and strange noises or odors. If your air conditioner won't turn on and/or is showing any of these symptoms, our residential AC repair team is at your service 24 hours a day.
How quickly can Sanders & Johnson respond to air conditioning repair requests in Aurora?
In an emergency AC repair scenario, time is of the essence. That's why Sanders & Johnson provides 24-hour AC repair services. We strive to respond as swiftly as possible to restore your comfort. If we don't solve your home air conditioning repair needs in less than a day, we'll put you in a hotel room for the night.
Are your technicians experienced and certified in air conditioning repairs?
Absolutely! Each of our 24-hour AC repair service technicians is seasoned, skilled, and NATE and EPA-certified. Our team has over 100 years of combined experience. We prioritize expertise and real-world experience to provide you the best residential and commercial AC repair service in Aurora.
What types of air conditioning systems do you specialize in repairing?
From residential AC repair to commercial AC repair, Sanders & Johnson works on a wide variety of air conditioning systems. Whether it's central air, ductless, or any other type of system, we've got the expertise to handle regular to emergency AC repair needs.
How long does an air conditioning system repair typically take to complete?
The duration of an air conditioning system repair varies depending on the severity of the problem. Nevertheless, with our efficient processes and experienced technicians, we aim to complete most repairs on the same day, ensuring satisfaction guaranteed.
Can I schedule an appointment for air conditioning repairs outside of regular business hours?
Indeed, we understand that the need for AC repair can come up anytime. To cater to these emergency air conditioner repair needs, we provide 24-hour AC repair services in Aurora, CO, and the surrounding areas.
What factors can affect the cost of air conditioning repairs?
The cost of air conditioning system repair service varies based on the complexity of the problem, the type of your cooling system, and the needed parts. At Sanders & Johnson, we are transparent about pricing, with no hidden charges.
Is there a warranty on the air conditioning repairs performed by Sanders & Johnson?
Definitely. We believe in our work, and we back our residential and commercial AC repair service. We'll always provide you with a free estimate, and we provide a 2-year, 100% satisfaction guarantee or your money back. We aim to provide durable solutions and want you to have peace of mind after your air conditioning repair.
Are there any warning signs that my air conditioning system may need repairs in the future?
Subpar AC service in the past by other companies may not have addressed underlying issues that can result in recurring problems. But don't fret, Sanders & Johnson is committed to excellence in all facets of our AC repair service. We'll dig deeper, find the root cause, and provide effective solutions. We're not just fixing your air conditioner for the day; we're setting it up for optimal performance in the future.
Can you help with specific air conditioning problems such as refrigerant leaks or compressor issues?
We sure can. Our team is equipped to tackle all sorts of residential and commercial AC repair tasks, including handling refrigerant leaks, compressor issues, and more. Beyond fixing, we'll educate you on best prevention practices to keep it from happening again. We're your go-to for all your emergency AC repair needs in Aurora.
What sets Sanders & Johnson apart from other air conditioning repair companies in Aurora, CO?
Our commitment to honesty, transparency, swift response, and above all, customer satisfaction sets us apart. We believe in not just providing the best AC repair service but also fostering enduring relationships. We're more than just a service; we care for our community.
HVAC Financing
Need a new HVAC system? Convenient payments to give you budget flexibility and the right heating and air conditioning solution for your home. Financing is subject to approved credit.
Family Membership
What's better than being part of a family? As a member of the Sanders and Johnson family, you'll enjoy priority service, hassle-free maintenance, and more.
Trusted, Award-Winning Air Conditioning and Heating Services
Customer Education
Our team prefers to educate our customers in a thoughtful way, so you receive the most accurate solution. All services are tailored to your needs without any upselling, gimmicks, or surprises at the end.
Award-Winning Workmanship
We're proud to provide our customers with top-notch service on every call. In fact, we've won awards for it, including the 2017 Lennox Midwest Partner of the Year.
Fast Response
Your calls are greeted by our in-house staff, who will schedule you for immediate service. Same-day service is available for most emergencies so you never have to wait to get your problem under control.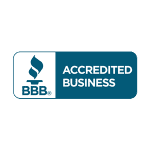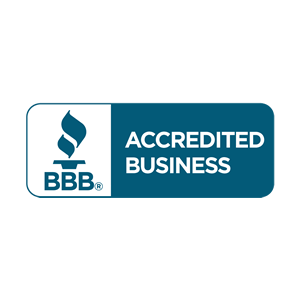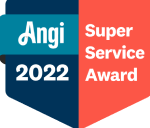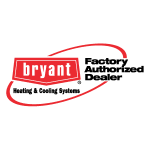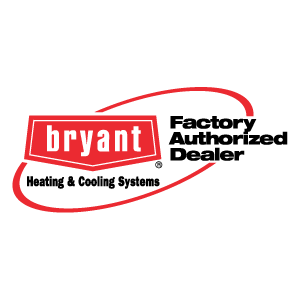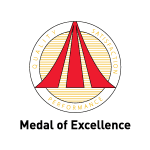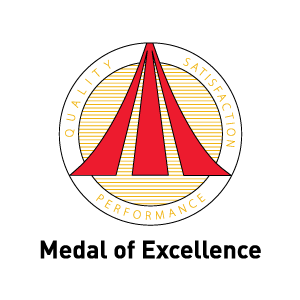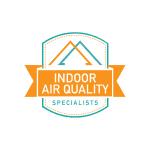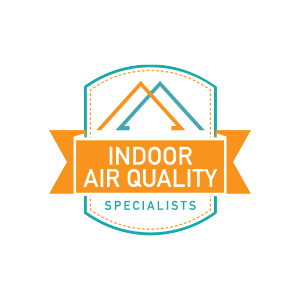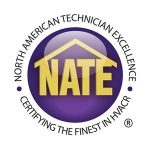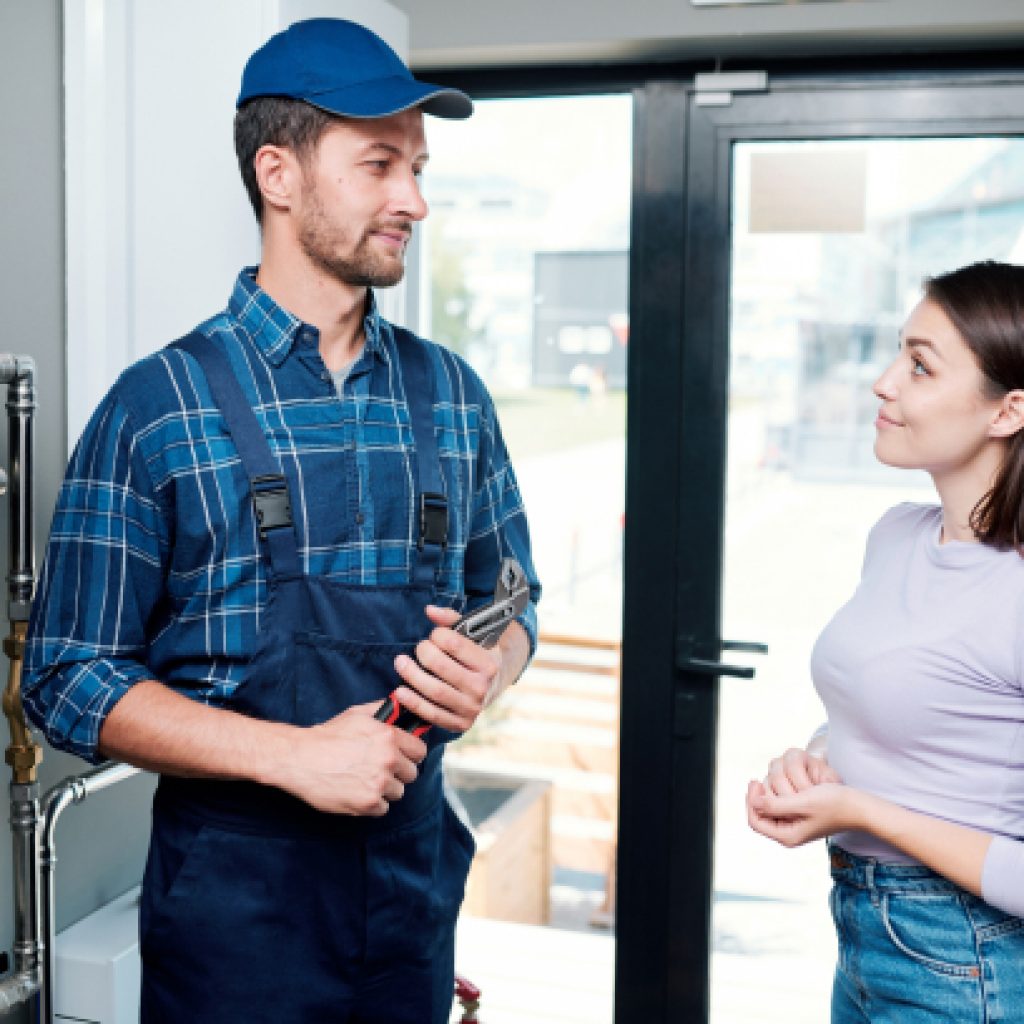 Your Trusted Home Air Conditioning Repair Professionals
Struggling through the sweltering Aurora summer with a faulty air conditioner? Don't sweat it. At Sanders & Johnson, we've got you covered with expert air conditioning repair services.
We understand the urgency of having a working AC in Colorado's intense heat. As a trusted, local air conditioning repair company, we're here to provide quick, efficient, and high-quality air conditioning system repair services to our community with top-notch results at a reasonable price.
Problem in the middle of the night? When it comes to emergency AC repair, we've got your back with our 24-hour AC repair guarantee. Give us a call, and we'll respond promptly to fix your problem within a day. And if we can't meet that deadline, we'll even put you up in a hotel for the night. That's our commitment to your comfort and satisfaction.
When you reach out to us for assistance, our experts will visit your home and provide a completely free estimate. No upselling, no gimmicks… just reliable air conditioning repair to keep your Aurora home cool and comfortable. Promised!
Why Choose Sanders & Johnson for AC Repair in Aurora?
Indeed, "why Sanders & Johnson?" Since 1977, we have been a reliable pillar in the Aurora community, dedicated to providing clean, comfortable air without any mess or fuss. Our approach is straightforward: honesty and transparency are our creed. You can trust us to never push unnecessary services, but instead, deliver expert 24-hour AC repair solutions tailored to your specific needs.
We don't just employ technicians—we craft experts. Our skilled team, with over 100 years of combined experience, is led by seasoned mentors who ensure they are the best in the business. With their expertise, you can be confident that your air conditioning repair is in capable hands.
We are your neighbors. We understand the climate of Aurora and the specific air conditioning needs that come with it. Want further proof? We're the proud winners of the 2022 Angi Super Service Award. This is just one example that reflects our total dedication to providing exceptional service to our customers.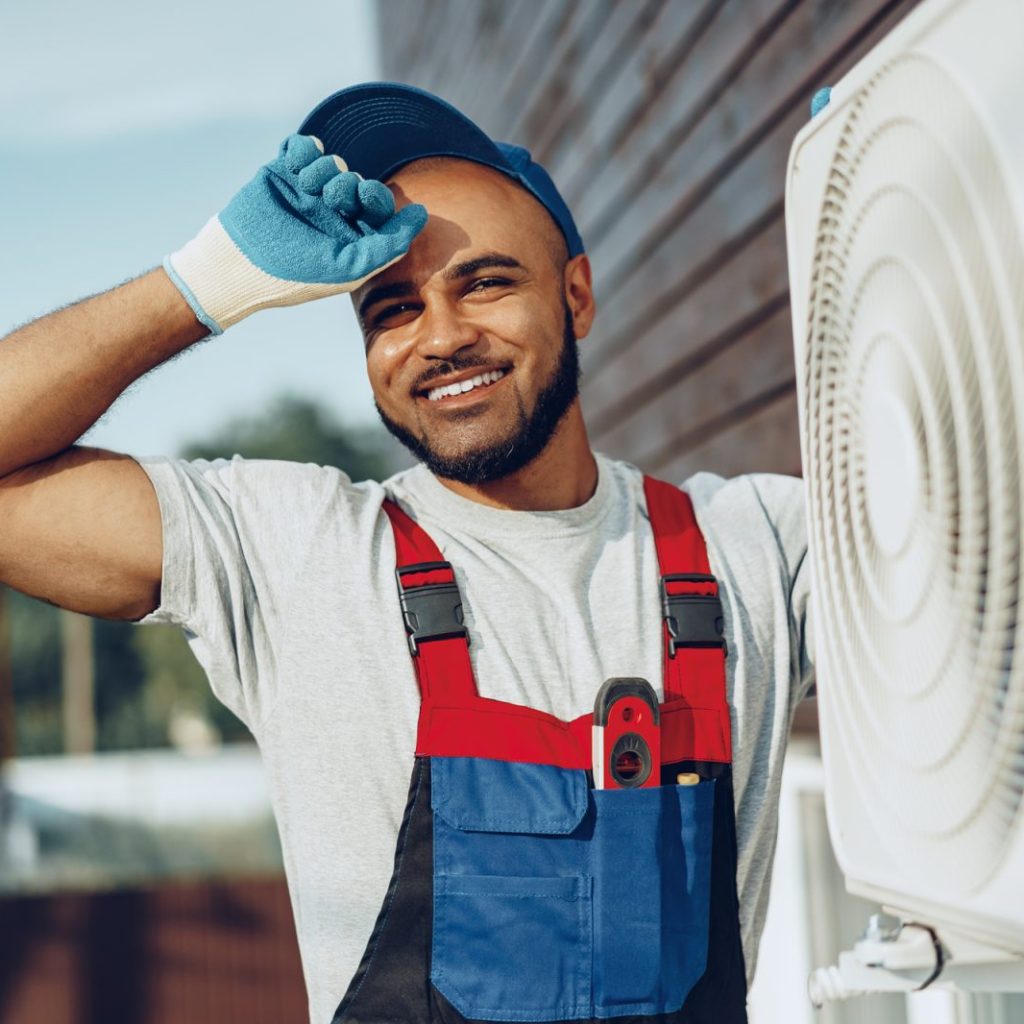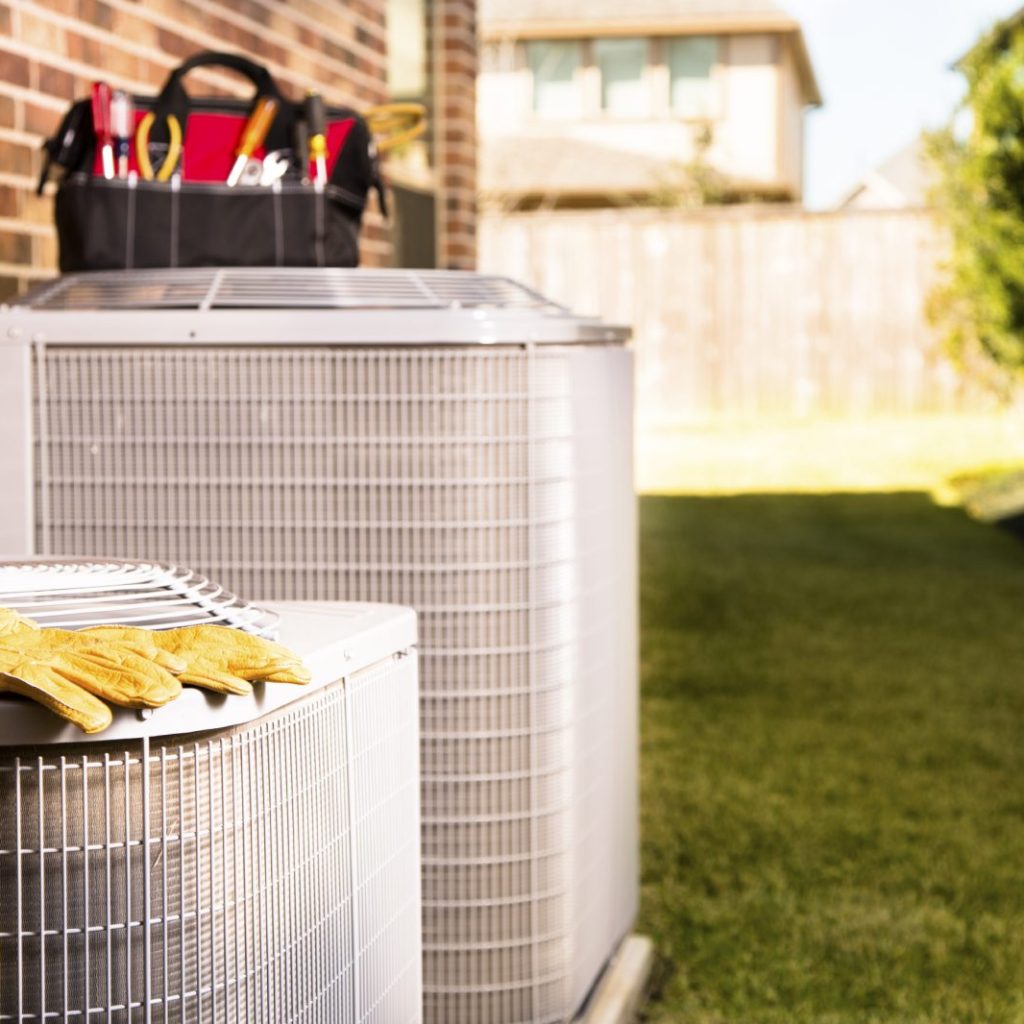 Common Air Conditioning Issues in Aurora
Residents of Aurora are no strangers to air conditioning repair issues. At Sanders & Johnson, we have encountered and successfully tackled numerous
common air conditioner problems
, such as:
Inconsistent Cooling: Unpredictable temperature fluctuations aren't just a nuisance; they're energy guzzlers and peace disruptors.
Weird Noises: Is your AC singing the blues? It's more than an annoyance; it's a clear cry for professional attention.
Frequent Cycling: This not only wastes energy, but it also reduces the lifespan of your AC, leading to a premature need for air conditioner repair.
Water Leaks: Overlooked water leaks can result in structural damage, escalating from a quick fix to a costly home air conditioning repair service.
Unexpected Shutdowns: Nothing's worse than your air conditioner shutting down in the middle of a sweltering night. But don't worry, our 24-hour AC repair service has got you covered.
Frozen Evaporator Coils: A cool house is desirable, but a frozen air conditioner is a major red flag signaling the need for immediate professional intervention.
Remember, our expert air conditioning repair services are just a phone call away. If you're experiencing any of these issues or require emergency AC repair, don't hesitate to contact us. We're ready and eager to assist you.
Trust in our Efficient Air Conditioning Repair Service in Aurora!
Here at Sanders & Johnson, we offer a step-by-step, we take pride in our transparent approach to home air conditioning repair services, guaranteeing a quick and efficient fix to your cooling woes. Here's how we do it:
Your journey begins with a phone call. Our friendly, local team is always ready for your service request, be it regular residential AC repair or an urgent 24-hour AC repair situation.
Our highly skilled team arrives promptly at your location to perform a comprehensive diagnosis of your air conditioning system. Using advanced techniques, we accurately identify the root cause of your problem.
After diagnosing the problem, we craft a tailored repair strategy that suits your specific needs. Whether it's a minor air conditioner repair or a more complex air conditioning system repair, we're prepared to handle it with utmost urgency.
With a clear plan in place, we dive into action, repairing your AC efficiently using high-quality parts. Our environmentally considerate practices ensure we leave minimal footprint on your property and the planet.
Our job isn't over until we've confirmed your air conditioner is back at its best. We perform checks to ensure everything's up and running as it should, ensuring the solution we've implemented meets our highest standards of quality.
This process ensures your cooling needs are met promptly, with solutions that stand the test of time. We're the best AC repair in the Aurora area, ready to be of service.
Next time your cooling system hits a snag, don't endure the heat – dial Sanders & Johnson today and regain your cool comfort with expert air conditioning repair services!
Whenever you ask for AC repair, be sure to first review our article on how to get your air conditioner repaired and not get scammed!
Service Areas
Sanders & Johnson serves the entire Denver metro area and surrounding communities.
Sanders & Johnson is Denver, Colorado's local expert in maintaining your heating unit. Give us a call today at
720-594-2764
to schedule a visit!