Furnace Installation & Replacement in Parker, CO
Trust in Sanders & Johnson's efficient local furnace install services!
Furnace installation in Parker: FAQs
What sets Sanders & Johnson apart as a furnace company?
We stand out among furnace companies thanks to our unwavering commitment to quality and expertise. With over four decades of experience serving homeowners in Parker, CO, our dedication to excellence is unmatched. Our technicians are passionate about furnaces, we install and offer furnace maintenance for all types of systems, and receive continuous training to stay at the forefront of technology. When you choose us, you're choosing a team that goes the extra mile to ensure your home stays comfortable.
Do your furnace installers and technicians undergo specialized training or certification?
Absolutely. We believe in the importance of continuous learning. Our furnace install professionals undergo rigorous training and hold NATE and EPA certifications. These are proof of their expertise and competence in providing top-quality furnace installation and replacement services.
Can you explain the process involved in a furnace installation or furnace replacement project?
A furnace installation or replacement typically begins with a thorough assessment of your needs and your home's unique characteristics. If you need a new furnace, install one that is the right fit for you! We'll recommend furnace options tailored to your requirements and budget.
Once you make a choice, our certified technicians handle the furnace installation according to the manufacturer's specifications. We ensure your new furnace integrates seamlessly with the rest of your HVAC systems, guaranteeing efficient performance and your family's comfort. We also offer continuous furnace maintenance plans to ensure your unit keeps working efficiently.
What warranties or guarantees does Sanders & Johnson offer for their furnace services?
At Sanders & Johnson, we offer a comprehensive set of guarantees. Our 24-hour service guarantee ensures prompt resolution of emergencies with 100% customer satisfaction. Our no-lemon guarantee ensures free furnace replacement if a heat exchanger fails within 25 years. We also provide free, no-obligation estimates on furnace installations, so our clients can make informed decisions.
How can I request a quote or schedule a consultation for furnace installation or replacement?
Requesting a quote or scheduling a consultation for furnace installation is easy with Sanders & Johnson. Simply reach out to our furnace company via phone or our online contact form, and our friendly team will promptly assist you. We'll arrange a convenient time for a consultation to discuss your furnace needs and provide you with a detailed, free, no-obligation quote.
Are there any financing options available for furnace installation or furnace replacement services?
A furnace is a significant investment. To make things easier for our valued clients, we offer financing options for furnace installation and replacement services that include convenient monthly payments, a simple application process, and access to a revolving credit line. We believe everyone deserves a comfortable home, and our financing plans provide flexibility to ensure you get the heating system you need.
What steps do you take to ensure the safety and compliance of furnace installation projects with local regulations?
Safety and compliance are our top priorities. Our furnace company is well-versed in the local regulations and codes governing furnace installations in Parker. We follow these meticulously to ensure not only the safety of your family but also the legal compliance of your new furnace. You don't need to worry, we'll take care of everything.
What do I need to know about replacing a furnace?
When considering furnace replacement, it's important to assess your current furnace's age, efficiency, and performance. If it's over 14 years old, lacks adequate airflow, or frequently breaks down, a furnace replacement might be more cost-effective than repairs. Reach out to our expert team for a comprehensive assessment and personalized recommendations.
How long does it take to take out a furnace and install a new one?
The duration of a furnace replacement project can vary depending on several factors, including the type of furnace, your home's layout, and the complexity of the installation. However, our experienced technicians work efficiently to minimize disruption. Generally, a standard furnace install can take a day or two. We prioritize completing the project swiftly while ensuring precision and quality.
HVAC Financing
Need a new HVAC system? Convenient payments to give you budget flexibility and the right heating and air conditioning solution for your home. Financing is subject to approved credit.
Family Membership
What's better than being part of a family? As a member of the Sanders and Johnson family, you'll enjoy priority service, hassle-free maintenance, and more.
Trusted, Award-Winning Air Conditioning and Heating Services
Customer Education
Our team prefers to educate our customers in a thoughtful way, so you receive the most accurate solution. All services are tailored to your needs without any upselling, gimmicks, or surprises at the end.
Award-Winning Workmanship
We're proud to provide our customers with top-notch service on every call. In fact, we've won awards for it, including the 2017 Lennox Midwest Partner of the Year.
Fast Response
Your calls are greeted by our in-house staff, who will schedule you for immediate service. Same-day service is available for most emergencies so you never have to wait to get your problem under control.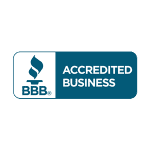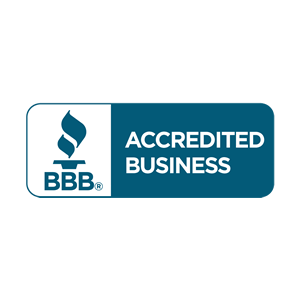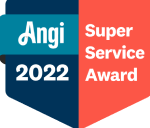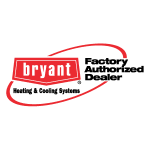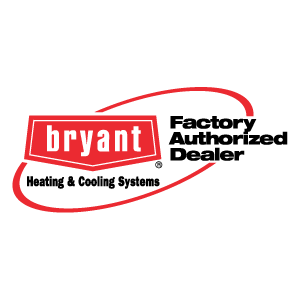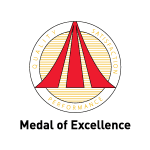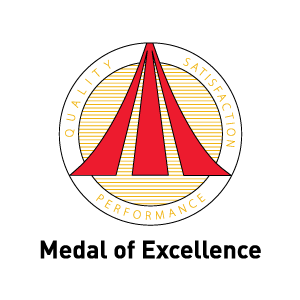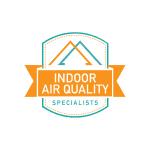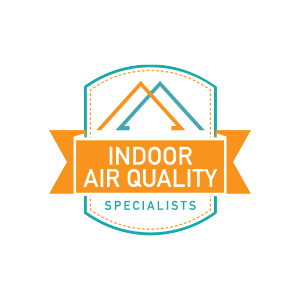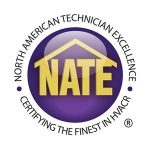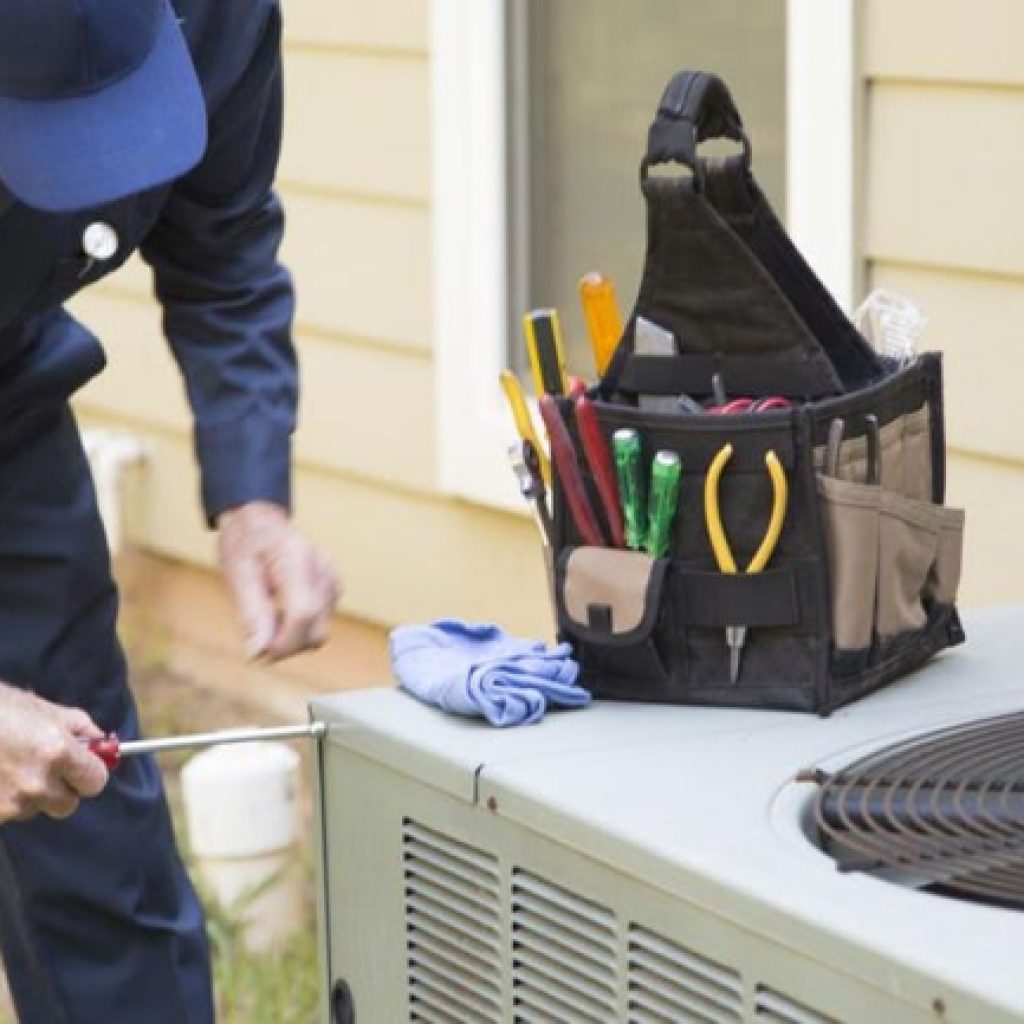 Parker's experts in furnace installation
Welcome to Sanders & Johnson, your trusted source for expert furnace installation and replacement in Parker, CO. We take pride in being the foremost authority when it comes to ensuring that your home stays comfortably warm during the chilly Colorado winters.
A properly functioning furnace plays a crucial role in every home. It's not just about staying warm; it's about making your home comfortable and safe.
We are the furnace installers you can rely on for top-quality service, with over 40 years of experience. You can ask us for guidance on high-efficiency furnace systems to keep your home cozy while saving on energy bills. We also provide affordable furnace maintenance plans to ensure your heating system stays efficient for many years to come!
So, don't let a failing furnace leave you out in the cold. If you need a new furnace, install with S&J!
Trusted furnace replacement service
When it comes to your home's heating system, nothing is more crucial than professional furnace installation and replacement services. At Sanders & Johnson, we take pride in being the trusted experts in Parker, Colorado.
Whether you need a new furnace installation or a replacement, the quality of the service matters. A furnace installed properly ensures your home stays comfortably warm while maximizing energy efficiency.
We'll assess your current system to determine if a furnace replacement is needed. If you need a new furnace, install one that works for you with the guidance of our team. We'll tailor our recommendations to fit your house's unique needs and budget. Rest assured, our team will ensure the new furnace is installed per manufacturer specifications.
We are so confident about our work that if, by any means, your heat exchanger fails within 25 years of its installation, we will provide an entire furnace replacement for free. Don't compromise on your home's heating system. Contact us today for furnace installation services that you can trust!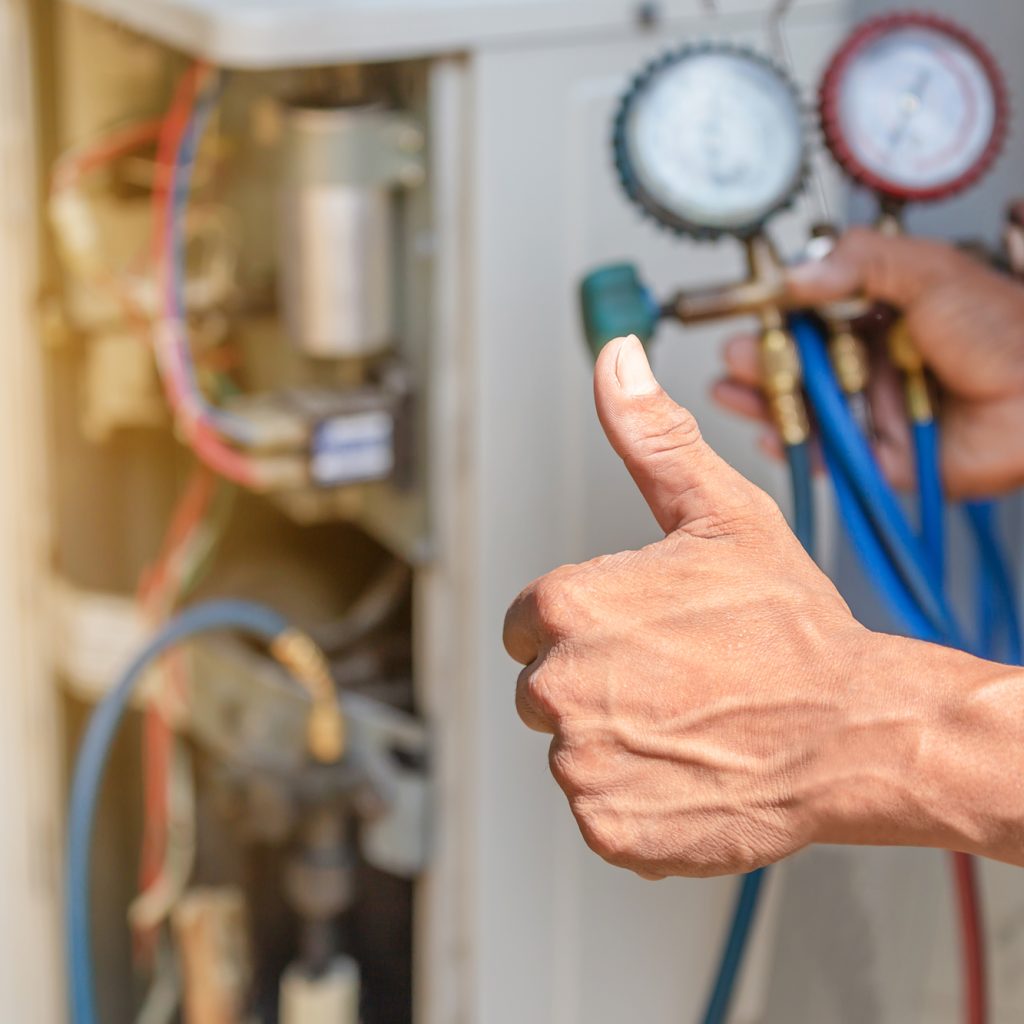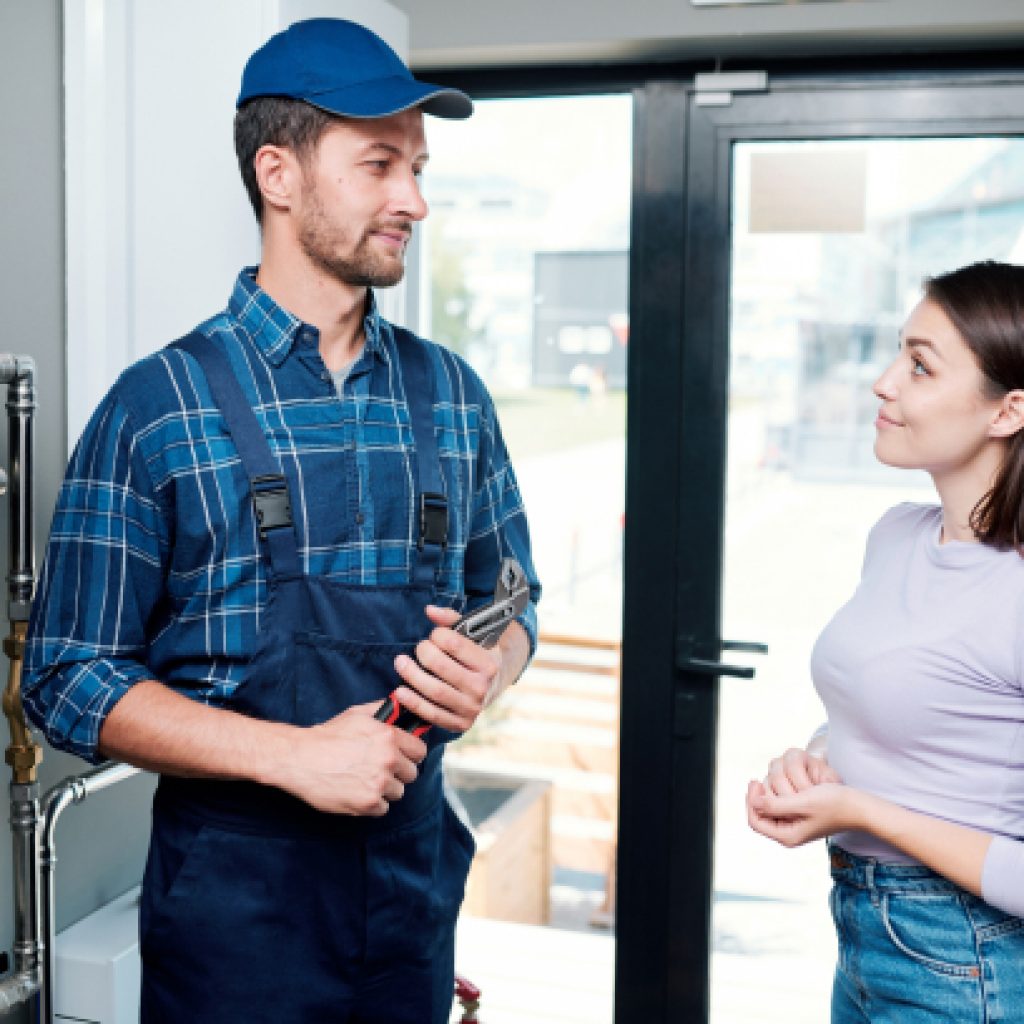 Furnace maintenance for optimal performance
After your installation is done, regular furnace maintenance is the key to keeping your heating system running efficiently. It prevents unexpected breakdowns, improves energy efficiency, and extends your furnace's lifespan. And Sanders & Johnson can help you with that.
We offer comprehensive tailored furnace maintenance services. Our experienced technicians will inspect, clean, and fine-tune your furnace, ensuring it operates at peak performance. We leave no stone unturned in making your home comfortable.
We value long-term relationships with our clients. That's why we offer our exclusive Family Membership program. As a member, you'll enjoy priority service, special discounts, and seasonal furnace maintenance benefits.
Don't leave your comfort to chance. Contact us for expert furnace maintenance services, and let us keep your Parker home warm and cozy!
Why choose Sanders & Johnson as your go-to furnace company?
When it comes to choosing a furnace company in Parker, CO., Sanders & Johnson stands out as the top choice for all your furnace needs.
We believe in transparency. That's why we offer free, no-obligation estimates on furnace installation projects. We provide detailed and accurate cost estimates upfront, empowering you to make informed decisions and budget effectively.
Our commitment to excellence in furnace replacement and installation has earned us numerous awards and recognitions in the industry. We are proud to be a Better Business Bureau Accredited Business and recipients of the prestigious Angie's List Super Service Award.
Sanders & Johnson is also a furnace company that promotes energy-efficient and eco-friendly solutions. We offer energy-efficient solutions to help you reduce your carbon footprint and lower energy bills.
When you choose Sanders & Johnson, you're not just choosing a local furnace company; you're choosing a partner dedicated to your satisfaction. Call us today and let us help enhance your home's comfort!
Need a new furnace? Install with Sanders & Johnson!
For homeowners in Parker, when it comes to furnace installation, you need a team of professionals you can trust. At Sanders & Johnson, our furnace technicians are the heart of our operation.
Our team boasts NATE and EPA certifications, a testament to their expertise and competence. They are professionals who undergo rigorous training to stay at the forefront of technology and deliver reliable and efficient furnace install solutions. We never use subcontractors, so you can trust that the service you receive is of the highest quality.
Every client is unique. Our friendly and knowledgeable team takes the time to listen and go the extra mile for your satisfaction. When you choose us as your furnace company, you become part of our extended family.
Educating our customers is part of our promise. Our furnace installation team will provide valuable insights and share maintenance tips. We'll help you make informed decisions regarding your furnace replacement and give you guidance on how to optimize your furnace's performance.
With Sanders & Johnson, you're not just getting a furnace company; you're getting a team of dedicated furnace replacement and installation experts committed to keeping your home comfortable. Call us today and experience it firsthand!
Service Areas
Sanders & Johnson serves the entire Denver metro area and surrounding communities.
Sanders & Johnson is Denver, Colorado's local expert in maintaining your heating unit. Give us a call today at
720-594-2764
to schedule a visit!