Series: Finding your HVAC Contractor – Part 1
In this series we are covering the top 7 things to look for when choosing your contractor to replace that old HVAC system.  Here at Sanders & Johnson, we will provide you with excellent service as a contractor but also to provide you the public with the facts and information you need to make the right decision for your family and home!
So whether your HVAC system is 10 years old or your have a newer system it means that  you might be looking at replacing your AC or furnace or you want to ensure that your investment is running properly by scheduling annual maintenance. Sooner or later, you will need to hire an HVAC company to handle your needs.
The TOP and most IMPORTANT:  Licensing and Experience
Your HVAC system is probably one of the most expensive investments in your home and often the most overlooked until something isn't working properly.
How long has the company been in business?
How long have they had their license filed?
Do they hold a minimal level of bonding and insurance?
Remember to take the marketing strategies announcing of 20+ years' experience with a grain of salt.  The term experience doesn't always mean what it implies!  While company longevity means the company is still standing and doing a good job, there is more to experience.  Technology and equipment are ever changing in this industry!
Is the contractor versed in the latest cutting-edge technology?
"Older" isn't always better. Do the new technicians have training?
Ask the company about the certifications of the technicians.  Are they certificated through such organizations as North American Technician Excellence (NATE) helps to guarantee a technician's education and experience are up to date?  Sanders & Johnson have technicians certified through NATE!
Are they trained to test and balance installations for efficiency and the comfort of your home?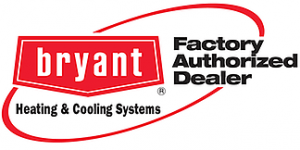 What are the top brands? Are the technicians' trained with the top brand to handle installation and repairs?  Remember each HVAC manufacturer is different and unique to their own equipment and installation.  At Sanders & Johnson we are a Bryant Authorized Dealer.