Series: Referrals, Reviews and References – Part 3
The 3-R's of shopping for your next HVAC installer and service program. Do they have referrals? Have you looked at their reviews on Google, Yelp, BBB and even Facebook? Have you check the references? If your neighbor is the reference great, go ask to see the system and dig into the questions.
A confident and great HVAC company will show pride the company! Not just for marketing but the company trucks should be in good repair and the company name emblazoned on vehicles. A reputable company will want the neighborhood to see their services at your residence.
The following questions are a great way to find out more before you hire:
*Ask if the install was completed on time.
*Did the company stay within your budget?
*Did the installers respect your property.
*Did the HVAC company test the system ?
*Did they explain everything about your system of operation?
*Did they leave you with instructions and information for a service plan?
*Where the TECHNICIANS and SERVICE FRIENDLY??
Sanders and Johnson takes pride in the excellent service and product lines. Call our office or fill out our form for more information.
We are a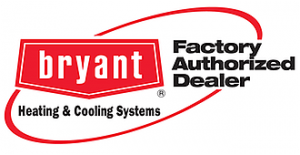 authorized factor supplier of Bryant products!