If your air conditioner is broken, you may be very concerned about what it will cost to repair your unit and get things working again.  Unfortunately, determining how much air conditioning repair should cost is going to need to be done on a case-by-case basis. After all, there are a lot of different things that can go wrong with an air conditioner and each of the different problems will have its own fixes and solutions.
How Much Does Air Conditioning Repair Cost?
If the repair is over $500 you may want to call another company.  Get quotes from other companies to see how much they would charge for the same repair.  However, this might delay the repairs but it could save you a lot of money.
There are companies that pay their technicians on commission, as a result, the more they charge the more they make. We found companies that charge $1,500 for a motor where we charge $400 for the same part. Buyer beware!! Especially relevant,  to check out companies on Google reviews Find out what other customers are saying.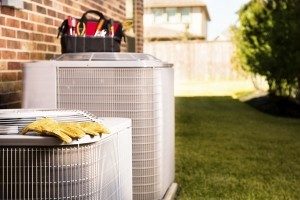 Another way to determine what your air conditioner repairs are going to cost is to consult with an experienced HVAC company.  A trusted and licensed HVAC professional will come to your home.  The company will evaluate your situation and give you an estimate in writing about the costs of air conditioning repair. An A/C repair professional can also help you to make a determination regarding whether you are better off in the long-term with repairing your air conditioning unit or better off installing a new and upgraded unit that will provide you with more energy efficient operation and that will last a long time.