The Trusted Name of Charles Bryant
Over 100 Years of Experience
Charles Bryant started more than a century ago in heating and cooling but the tradition he created was the trust of customers across the country.  The family of hard-working products includes everything from furnaces to air conditioners and all the inbetween and those products are unmatched when it comes to quality, durability and reliability.
A value for homeowners has always been behind Bryant designs and technology.  Constantly adapting to the ever-changing market, Bryant offers smart technology and more!  Bryant's history is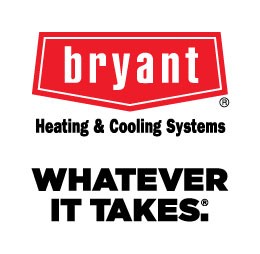 the commitment to providing a wide range of products that meet homeowner needs and go beyond the expectations.
For over a century, Bryant has been developing and delivering reliable products, 100% run-tested before leaving the factory, to be installed right by a qualified dealer like Sanders and Johnson Heating and Cooling  dedicated to customer satisfaction, Whatever It Takes.
Since 1904, when Charles Bryant founded Bryant Heating & Cooling the company strives to go above and beyond, both in the lab and in the home. It's not just about heating and cooling, but providing products you can rely on.