Cooling Services Denver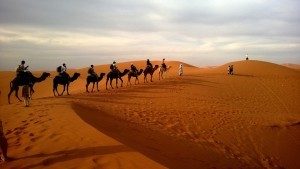 We might live in the Rockies but do you feel like it might be the Sahara Desert at your house?
We know that Denver summers can be pretty brutal! Our temperatures climb into the low 90s. The worst feeling is coming home mid-July only to find out that your air conditioner never kicked on. There are just not enough fans to cool off the desert feel!
Here at Sanders and Johnson, we have been installing cooling systems for Denver residents for over 40+ years.  We can handle all your needs big or small when it comes to your cooling systems. Give us a call today at 303-422-6606 for a consultation with your trusted Denver area heating and air conditions company, Sanders and Johnson.
What are the Cooling Services We Offer Denver:
Compressors — Your compressor is arguably the most important part of your air conditioning system. It does exactly what it says it's going to do, compressing your coolant so it can release cold air. If your AC is blowing hot air, then there is a good chance your compressor is probably out.\
Coils — Coils can be damaged by any number of things from rocks to weed eaters. No matter what the reason is, at Sanders & Johnson we can repair or replace pretty much any type of coil to keep your air conditioner working.
Coolant — Tired of that AC that doesn't really blow cold air? A lack of coolant can cause you air conditioner's effect to be very underwhelming. When you're needing to recharge you AC system, call the experts of Sanders & Johnson.
Thermostats — With so many options available when it comes to thermostats nowadays, it can be a bit intimidating. Luckily, the experts at Sanders & Johnson know thermostats inside and out.
Fill out our Contact Us Form today!