What You Need to Know Before Installing a New Air Conditioner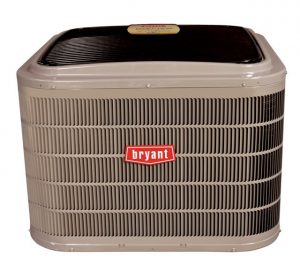 Installing a new air conditioning system in your home is a big undertaking and can be a big expense. You do not want to make the wrong choice when installing your air conditioning unit.   Hopefully, your  air conditioner unit will last for a long time.  You will need to do some research before you install your air conditioner so you can make sure that you get the right unit for your home. Here are some key things that you need to think about before you go forward and install a new air conditioner. 
Before you install a new air conditioner, you need to know:
Is the air conditioner sized correctly for your home? Air conditioners have different BTUs.   Make sure that you purchase and install an air conditioning unit that is the right size for your space. If you opt for an air conditioner that is too small, it will have to work harder and run longer. This may result in the unit  not lasting as long. If the air conditioner is too big, it is going to use more energy than is needed.  Causing the air conditioner to frequently be turning on and off.  Therefore, it may not cool your space very effectively.
Is your air conditioner an energy efficient model? Installing an energy efficient model can pay off over the long term.   As your cooling costs lower each month that you run the air conditioner with an energy efficiency.  Research the annual operating costs associated with the air conditioner.   Another, thing to think about is whether you are going to be in your home for a long enough period of time.   It will be worthwhile to spend a little bit extra to get the most energy efficient model up front. You can also check with your electrical company or look for information about rebates on the state or federal level.  It is common for rebate money to be made available to those who install a more energy efficient air conditioning unit.
Are there professionals installing your unit?  Ensure that you hire a reputable company like Sanders and Johnson that will do a great job installing your air conditioning unit.  Look for a company that  guarantees work, offers personal service at a competitive price. Be sure the company has been in business for a long time.   Have a written quote,  as well as, a warranty for their services.
These are some of the key things that you need to think about before you decide to go forward and install a new air conditioning unit. By doing your research in advance and looking carefully for the right company, you can ensure you find a great product at a great price that keeps your house cool for a long time to come. Like us on FaceBook.