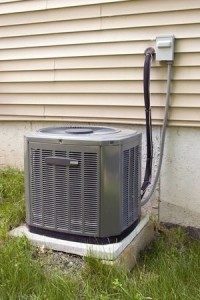 So, you need to get your air conditioner repaired?
You probably have had a friend or family member who has suffered through a nightmare experience with a bad AC repair contractor. While most air conditioning repair service providers are honest and trustworthy, there's no denying that there are some shady, fly-by-night contractors who rip customers off.
So, how can you get your air conditioner repaired and not get scammed?
Do your homework. Don't just hire the first AC repair contractor you call. Take some time online to read up on the different AC repair companies in your town and their services.
Read about the company's experience.  Choose someone who has been working in your area for many years.
Check for reviews.  Customers will give you a better idea of the level of service they truly provide.
Ask your friends and family for recommendations.
Our technician's have firsthand experience with an air conditioning repair.  With more than 40 years experience, Sanders and Johnson has been providing Denver heating and air services at reasonable prices.  Contact us today!